Search best buggy: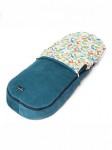 Best Buggy are pleased to have a luxury Betty Bramble Footmuff (RRP £68) to give away!
The winner of our competition can choose a Betty Bramble footmuff in the design of their choice.
Click here to enter the Betty Bramble prize draw...
| | |
| --- | --- |
| | Exceptional: An excellent pushchair. |
| | Good: A pushchair with great qualities, which could be further enhanced. |
| | Fair: A decent pushchair, with room for improvement. |
| | Disappointing - A pushchair lacking in features, quality or functionality. |
| | Poor: A pushchair with flaws, issues or limitations. |
Best Buggy was built to help choose which pushchair or buggy to purchase. We provide photographs, statistics, information and reviews to help. We have a particular interest in finding ways to carry two or more children and more pushchair information is being added daily.
All reviews and information on Best Buggy is personal and subjective. Parents use pushchairs for different reasons and purposes dependant on their needs. An advantage for one person may be a disadvantage for another and vice versa. We strongly advise you to try any pushchair out for yourself before buying. Images branded with www.bestbuggy.co.uk are owned by the website owners and may not be used without permission. The ownership and copyright of all other images remains with the respective owners.