Search best buggy:

Babystyle Hybrid Edge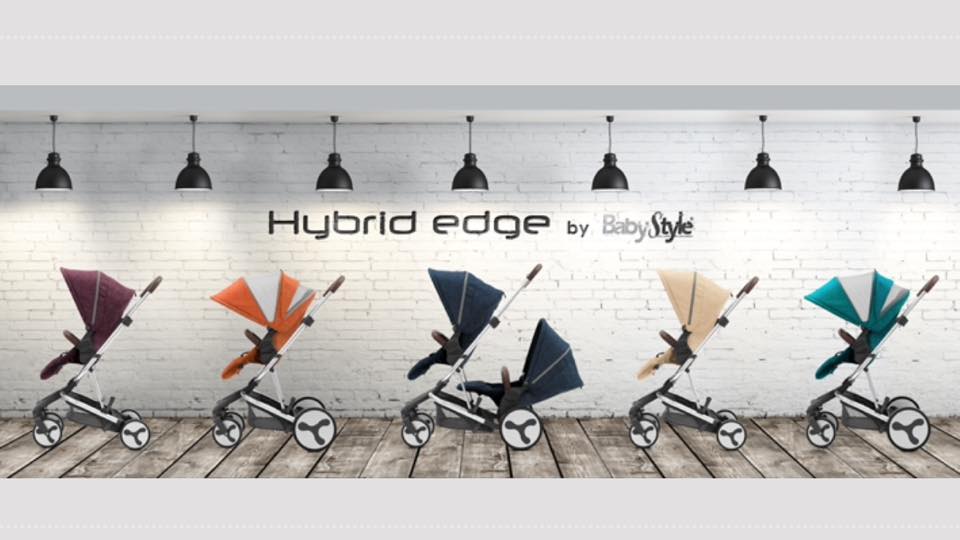 Wow! Look what is coming from Babystyle in 2016!!!
Babystyle are producing a new very funky looking single pushchair, which converts into a tandem stroller for two children.
The Babystyle Hybrid Edge!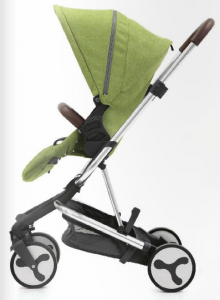 The Babystyle Hybrid Edge is being marketed as "a stroller without compromise".
It is a single pushchair which easily converts into a double pushchair by swapping the rear section of the pushchair and using adaptors near the rear wheels. The Hybrid Edge provides plenty of space for both passengers in a variety of seat configurations. The Hybrid Edge can accommodate two seat units, two carrycots or two car seats or any combination of these. There will be a special Hybrid Edge car seat, but a number of leading brand name car seats will be also compatible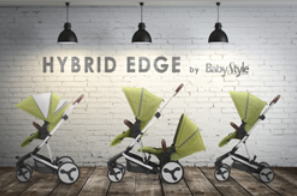 The Hybrid Edge is lightweight: the chassis is lightweight, and the seats are light too. The seat units have three positions and can fully recline. There is an integrated insect net in each seat.
The hood has an extra zip out mesh panel as well as a ventilation panel at the rear.
We like the hand stitched leatherette bumper bars and handlebar.
The basket is a good size but Babystyle promise an "intelligent luggage system" which is intriguing.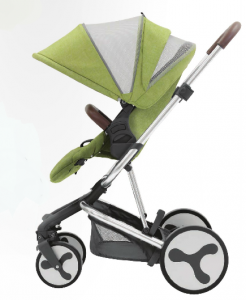 The new Babystyle Hybrid Edge has four modern looking PU smooth ride wheels – two large rear wheels, and two smaller lockable / swivel front wheels. The wheels all can be quickly removed for storage or washing. There is visible front wheel suspension. The rear section of the Hybrid Edge can be interchanged to give the longer wheelbase to turn this single pushchair into a tandem.
The Hybrid Edge second seat attaches above the rear wheels. There appears to be a very generous amount of space for the lower child. We like the full recline on the lower seat although walking behind could be tricky – but this is something we will have to discover. There is a telescopic handlebar.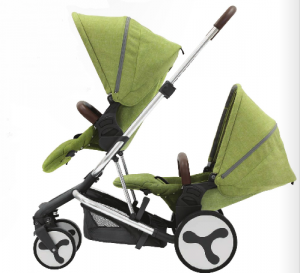 The fold is apparently "a space defying compact fold", which is intriguing!
The Babystyle Hybrid Edge will come initially in 5 classic colours, and will be an affordable price. Looking closely at the photos, we think the quality and fabrics look great. The finish on the chassis is very sleek and stylish.
We are very, very excited to see a new tandem from Babystyle, and we look forward to seeing the Hybrid Edge in real life soon!