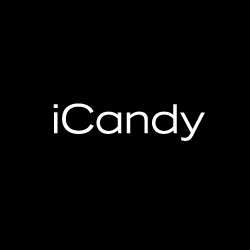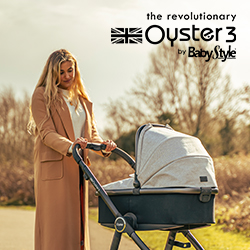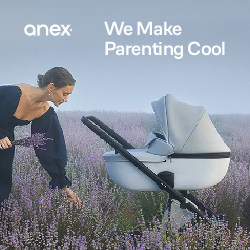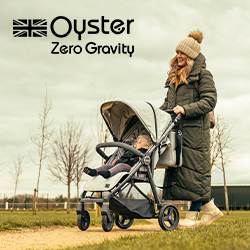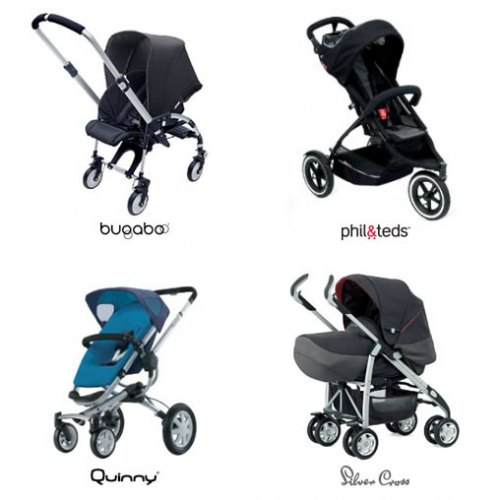 Use our comparison tool to compare information on two pushchairs side by side.
read more
Search best buggy:

iCandy Pear
The iCandy Pear is an eye catching pushchair with over 20 possible interchangeable combinations for twins or a baby and toddler. Seat units can be easily changed into carrycots using convertor fabrics (available separately). Compact fold and light weighing only 10.3kgs.
Versatile travel system especially for newborn twins with the use of car seats or carrycots. Eye catching design. Compact one hand fold with easy to store stacking seat units. Easy to push. Can be used as a single pushchair at any time.
Becomes heavy to steer with older children in. Seat units aren't that roomy. We suggest a maximum age of approx 2 yrs in the large seat and 18m in the smaller seat. Seats only face the same way as the other- ie both forwards or both backwards. The raincovers are awkward to attach and not very big. Shopping basket small and access is poor.

The iCandy Pear will be replaced by the new iCandy Apple 2 Pear
Maxi Cosi Cabriofix and Pebble
Large 12" rear air filled tyres
3 Forward Facing Positions
89.5 (Chassis only folded)
With two carrycots: 21.1 With two seats: 20.4
32.5 (Blue), 28.5 (Yellow)
17.5 (Blue), 14cms (Yellow)
Black but can be accessorised with "Flavour Packs". 2011 colours include orange, purple, teal, red and black.
Small pocket on the back of the seats.
iCandy Pear including chassis, two seat units, pip convertor, 2 raincovers and pump is £650; Upper carrycot £95; Lower Carrycot £90; Upper Group 0 seat adapators £30; Lower Group 0 seat adaptors £30; Footmuff £80; Pip Convertor Kit to upgrade an Apple to a Pear £300
The two Pear seats HAVE TO face in the same direction ie both forward or both rear facing. The exception to this is when using two car seats, when they can face each other. The Pip convertor turns round 180 degrees. But the 'blue' seat will always remain in the higher position, and the 'yellow' seat will always be in the lower position. This is worth noting if you have a toddler and a baby combination as the baby will be tucked away behind the toddler in parent facing mode, or with its back to you if the toddler is facing outwards.
It is possible to upgrade an iCandy Apple to a Pear by buying the Pip Convertor and Second Seat. This would give a larger 'blue' seat with the small 'yellow' seat. It is not possible to use the larger 'blue' Pear seat with the Apple seat as the Apple seat has to sit in the 'blue' position on the Pip convertor.
In single mode, the Pear uses the larger 'blue' seat but it can only sit parent facing OR outward facing - not both together. The Pear comes with the seat parent facing but there are instructions for how to unscrew & turn the adaptors around to make the Pear outward facing on the iCandy website.

The iCandy Pear will be replaced by the new iCandy Apple 2 Pear
http://www.bestbuggy.co.uk/wp-content/uploads/2011/08/tn_P1260699.jpg
http://www.bestbuggy.co.uk/wp-content/uploads/2011/08/tn_P1260716.jpg
http://www.bestbuggy.co.uk/wp-content/uploads/2011/08/tn_P12607311.jpg
http://www.bestbuggy.co.uk/wp-content/uploads/2011/08/tn_P1260722.jpg
http://www.bestbuggy.co.uk/wp-content/uploads/2011/08/tn_P1260719.jpg
http://www.bestbuggy.co.uk/wp-content/uploads/2011/08/tn_P1260723.jpg
http://www.bestbuggy.co.uk/wp-content/uploads/2011/08/tn_P1260833.jpg
http://www.bestbuggy.co.uk/wp-content/uploads/2011/08/tn_P1260749.jpg
http://www.bestbuggy.co.uk/wp-content/uploads/2011/08/tn_P1260852.jpg
http://www.bestbuggy.co.uk/wp-content/uploads/2011/04/tn_P1260437.jpg
http://www.bestbuggy.co.uk/wp-content/uploads/2011/08/tn_P1260427.jpg
http://www.bestbuggy.co.uk/wp-content/uploads/2011/08/tn_P1260445.jpg
http://www.bestbuggy.co.uk/wp-content/uploads/2011/08/tn_P1260447.jpg
http://www.bestbuggy.co.uk/wp-content/uploads/2011/08/tn_P1260418.jpg
http://www.bestbuggy.co.uk/wp-content/uploads/2011/08/tn_P12608181.jpg
http://www.bestbuggy.co.uk/wp-content/uploads/2011/08/tn_P1260561.jpg
http://www.bestbuggy.co.uk/wp-content/uploads/2011/08/tn_P1260754.jpg
http://www.bestbuggy.co.uk/wp-content/uploads/2011/08/tn_P1260803.jpg
http://www.bestbuggy.co.uk/wp-content/uploads/2011/08/tn_P1260557.jpg
http://www.bestbuggy.co.uk/wp-content/uploads/2011/08/tn_P1260775.jpg