Search best buggy:

4moms Origami Mini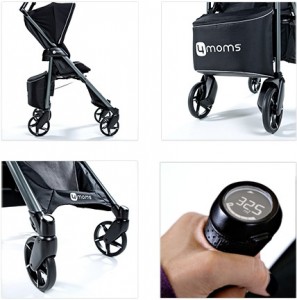 Introducing the 4Moms Origami Mini Stroller!
The 4Moms Origami Mini is a power folding / unfolding pushchair which weighs an astonishingly light 7.25kgs!!!
The Origami Mini has daytime running lights. The Origami Mini can charge a mobile phone as you walk and has an LCD display. There is a 3 position recline and a large storage bag.
The 4Moms Origami Mini can be a travel system with the addition of a compatible car seat.
The Origami Mini should be available in the US at the end of 2014.
The price is going to be under $450 although we do not know yet what the price will be in the UK.
Please note that the finished product may be subject to change from the photos above.
Other 4moms Origami Mini Reviews: