Search best buggy:

Babyzen YoYo 0+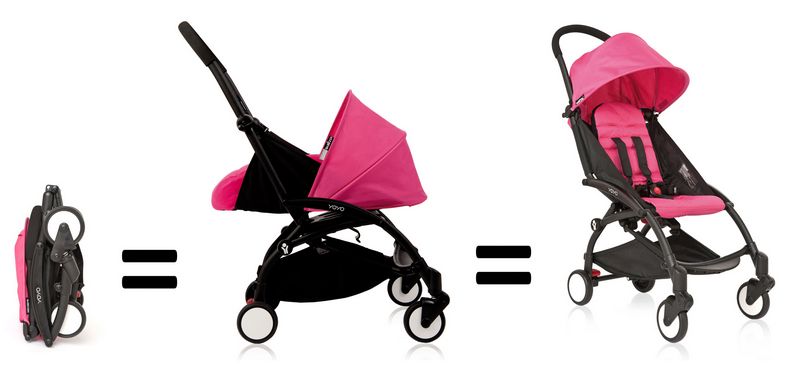 The new Babyzen YoYo 0+ allows a new parent to enjoy the huge benefits of the tiny folding Babyzen YoYo, from the time their baby is born.
The Babyzen YoYo 0+ can accommodate a newborn in a special lie flat rear-facing seat with a footcover, head support and a 5 point harness. The YoYo 0+ has a pop up canopy which can be moved into 3 positions.
From 6 months old, the fabric pack can be changed to become the YoYo 6+ which has a forward facing reclinable seat.
The Babyzen YoYo folds down to a tiny 52 x 44 x 18cms and is the first pushchair in the world to fully comply with airline cabin overhead locker size. The Babyzen YoYo weighs just 6kgs and will easily sling over a shoulder to carry, using its carrying strap.
The fabrics are removable for washing or to swap for one of the 5 different colours for a new look.
There is 4 wheel suspension. The front wheels have a 'soft drive' system which means that the YoYo can drive easily over rough terrain without needing to lock the wheels.
The Babyzen YoYo can easily be opened, folded and pushed all with one hand.
The Babyzen YoYo 0+ will cost £375.
The Babyzen 0+ including the 6+ fabric pack will cost £445
The separate 6+ fabric pack will cost £70
Unfortunately, it is not possible to put a 0+ fabric set onto a pre 2014 Babyzen YoYo.