Search best buggy:

Exciting days ahead!
Tomorrow is World Down's Syndrome Day.

We have been working hard on awareness raising for several weeks now, and tomorrow, hopefully it all comes together. I am super excited.
What has been amazing is how the whole Down's Syndrome community pulls together, helps each other out, posts things of interest to others and shares, and generally the build up to tomorrow has been amazing.
We all got our stripey socks out earlier. Little Miss DD initially wanted her socks to be matching, but I said it would give her something to talk about if they mismatched. School are doing a sports / red clothes mufti day for Sports Relief although the lovely nursery staff have said they will don their funky socks in honour of the day. (Master BB is on the picture below somewhere!)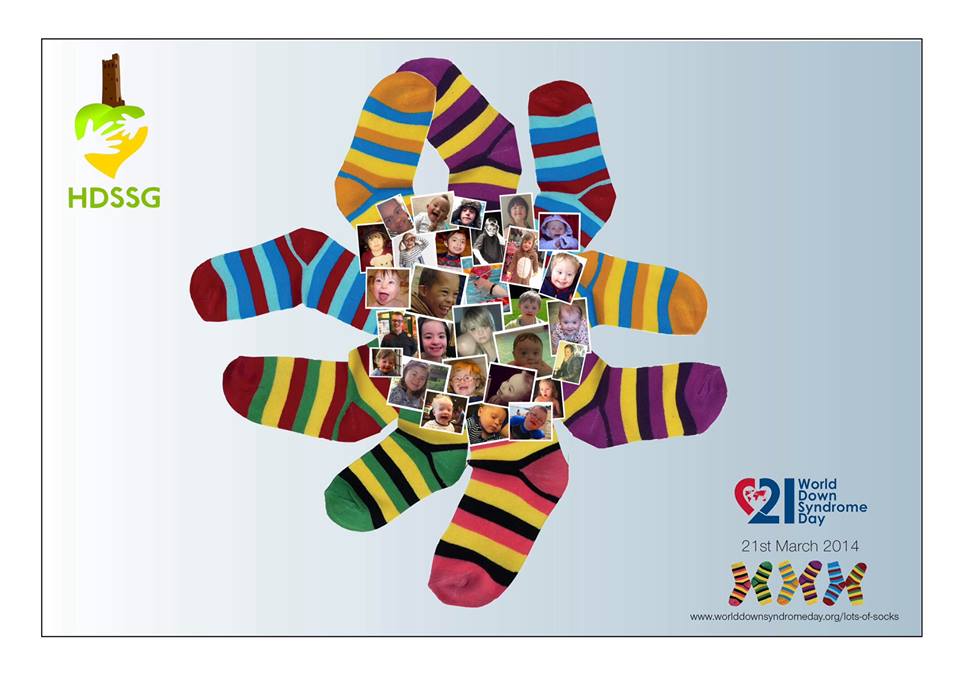 Master BB has a new hoodie top in honour of World Down's Syndrome Day. It makes me laugh when I hear that children with Down's Syndrome are 'happy and loving' – hmm….Master BB likes his cuddles, but he's a feisty little thing when he wants to be. He can sulk as good as any other child. If he doesn't want to do anything, then you know about it. He's cracked the 'sit down protest'. However with the stubborn-ness, (Mr BB and I both agreed that the one trait our children would have, would be that they were stubborn!) comes persistance. Master BB will try and try to complete a task which is proving a strength at nursery. He can wreck a room in seconds, but he is also pretty good at tidying up. He's mastered emptying a dishwasher and putting all the items into the correct cupboards – although he insists on shutting the door in between each item! At the minute he is also a liability. He wants to climb, slide off things in alternative ways, come downstairs backwards and more! I think his new top says it all: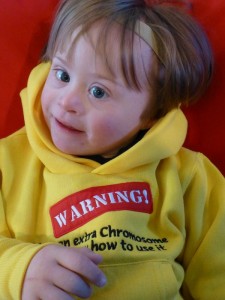 "Warning! I have an extra chromosome and I know how to use it!"
We have our annual trip to Nostell Priory for the Wakefield Down's Syndrome Group's Family Fun Day on Saturday. If you are local, it is between 1pm and 4pm. The funniest part of the event is to be the mascot race! We have a lovely new 2014 Baby Jogger City Mini GT in Crimson to take with us and try out.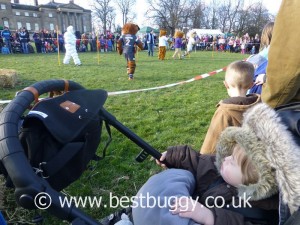 Sunday sees us heading north to Harrogate for the start of the Nursery Fair. This time last year we had had our first bad snowfall, and the eve of Harrogate saw us digging the road out. Little did we know that the drifts at the top of the road were massive, and the journey would be treacherous both ways. I have to say, this year I am looking forward to seeing the yellow daffodils which line the route into Harrogate instead of snow.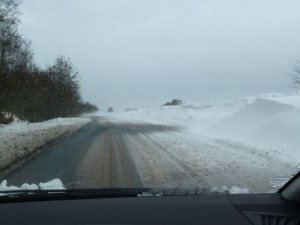 Meanwhile I am having the footmuff or no footmuff debate…..is it warm enough yet for no footmuff?