Search best buggy:

World Down's Syndrome Day Resources
World Down Syndrome Day is held on the 21st of March, to raise public awareness of Down Syndrome. The date 21/3 was chosen to represent the 3rd copy of the 21st chromosome which is unique to people with Down Syndrome.
The focus of the day is to make people more aware, and to understand more about Down Syndrome; and what people with Down Syndrome can achieve, accomplish and contribute to their community. It also encourages independence, freedom of choices and a better life for people with Down Syndrome.
Our son, was born unexpectedly in 2010 with Down Syndrome. He is an absolute joy and fills every day with fun, entertainment and happiness. We have been very fortunate so far to have met some amazing inspirational people, great positivity and encouragement towards our son, and his future. He is totally accepted by everyone we know, at home, amongst friends and family and at nursery/school. He has been in photos on the Best Buggy website since he was born, and we have been delighted at the inclusive attitudes we have seen from the nursery industry. We would like to continue to pass on this positive information to others.
We hope that on this special day, that we, at Best Buggy, along with those helping us, can spread awareness of Down Syndrome. Hopefully by changing attitudes and shifting perceptions, we can help make the world a great place for people with Down Syndrome to live in.
One way to help raise awareness is to wear your funkiest socks, or even mismatching socks, on March 21st to help promote how unique and colourful every single person is.
Videos:
Dear Future Mom

The Special Proposal
Don't Limit Me!
Saachi & Saachi recreated several adverts for World Down's Syndrome Day in 2012:
Rogers Park – Shared Hearts with Libenu

MattB Raps to Bruno Mars about his sister Sarah Grace:
Chromosomes R Us
Out of the Shadows:

Be the One starring GLEE's Lauren Potter
Happy World Down Syndrome Day – by Seb and his family and friends www.forceofnature21.com :

"My Opportunities, My Choices"

Don't be sorry

Team T21 – World Down Syndrome Day

Happy World Down Syndrome Day / Welt Down Syndrom Tag

Our friends at Shabang! have produced a video called "Like a Rainbow" to show children and young people with Down's Syndrome enjoying their favourite activities and hobbies just like any other child or young person would.

We love this incredibly gorgeous video "For my Brother on Down Syndrome Day" by Ace .

This video "Just Like You – Down Syndrome" explores the friendships of three children with Downs Syndrome.

We love these delightful videos by Agnieszka with her little sister Magdalena
My little sister (who happens to have Down's Syndrome) 2010 Part 1:

My little sister (who happens to have Down's Syndrome) 2011 Part 2:

Some useful websites for information and to raise awareness are:
World Down Syndrome Day
International Down Syndrome Coalition
Down Syndrome Association
Down Syndrome Education International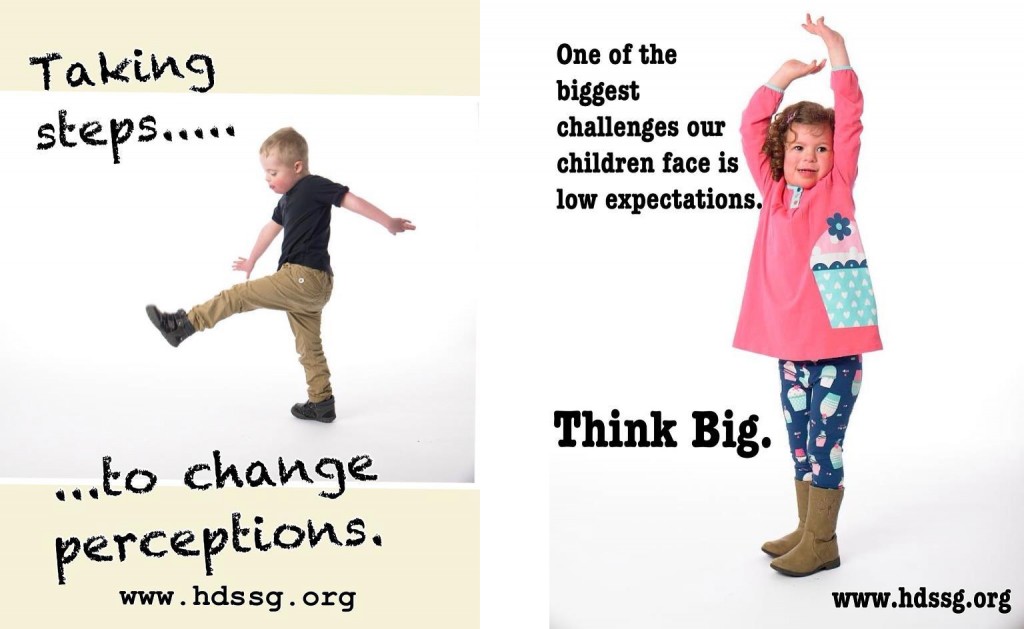 Take a look at these Blogs / Pages:
Enjoying the Small Things
The Future of Downs
Down's Syndrome – Raising Awareness and Shifting Attitudes
Noah's Dad
The Future's Rosie
Downs Side Up
Down Wit Dat
Agnieszka Productions
A Different View
Water Baby Henry
With many thanks to the Huddersfield Down's Syndrome Support Group, to the Ups and Downs Southwest Down Syndrome Support Group,  to the Lose the Label campaign, to Downs Side Up, to the Bradford Down Syndrome group, our friends at the Future of Downs, to Leanne Davies, Claire Fisher and the people at Pipsy Koala for their support and the use of the images above.