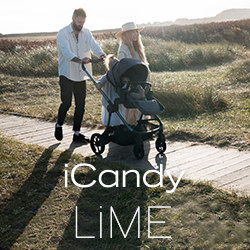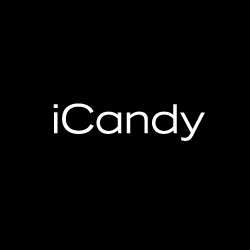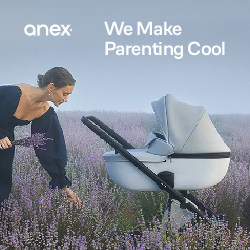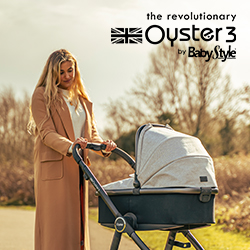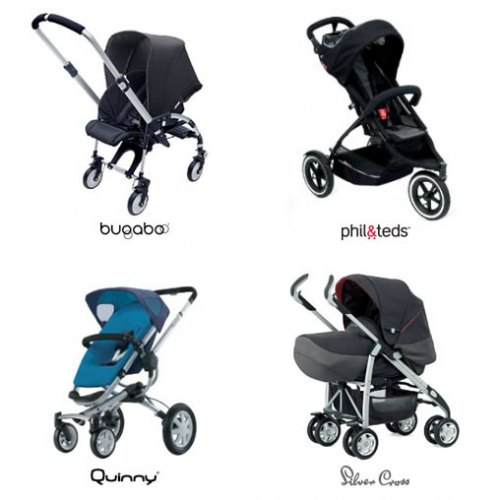 Use our comparison tool to compare information on two pushchairs side by side.
read more
Search best buggy:

Mamas & Papas Armadillo Flip & Armadillo Flip XT
The Mamas & Papas Armadillo Flip is a forward and reverse facing pushchair which folds and opens in seconds, one handed, with the seat on in either direction. The Armadillo Flip claims to be the 'world's most compact fold' in its class of pushchair. It is lightweight at just 9kgs. The Mamas and Papas Armadillo Flip is suitable from birth thanks to its lie flat seat. The Armadillo Flip has a large basket, large seat and a big sun canopy. A very 'sensible choice' pushchair which is suitable from birth to three.
The Armadillo Flip XT is very similar in design to the Armadillo Flip, but it has larger wheels, a telescopic handlebar, vented hood and accented fabrics.

The Mamas & Papas Armadillo Flip XT (the last photos in the set above) is a luxury version of the Flip. The Armadillo Flip XT boasts bigger wheels; a hidden mesh air vent in the canopy; extra styling features; and an adjustable extending handlebar whilst keeping a neat fold.
(NOTE all details & measurements on this page relate to the Armadillo Flip although many details are the same. Please check before buying)
Neat, small fold with the seat left on facing in either direction. Quick and easy to fold with autolock. Lightweight with a good carrying handle. MASSIVE hood. One handed fold. Large seat with lift up calf rest. Big basket. Big seat. Freestands when folded. Lift up calf rest. Good, easily adjustable harness. Raincover included. Easy and intuitive to use, with good attention to detail.. Great value for money.
Telescopic handlebar, vented hood, and larger wheels on the Armadillo Flip XT.
A little heavy to push for a small stroller. Big chunky buckle which splits into 5 pieces if unlucky! Pulling the hood up, can make the seat come up too. Fixed height handle.
The Armadillo Flip XT is slightly wider, and thus the fold is a tiny bit larger overall than the Armadillo Flip.
Mamas & Papas Aton, Cybex Aton Q, a Maxi Cosi Pebble or Cabriofix or a BeSafe Izi Go 0+ infant car seats
4 Wheels - the front wheels are lockable swivel wheels.
The Armadillo Flip XT wheels are larger than the wheels on the Armadillo Flip.
Several Forward & Reverse Positions
98 - Armadillo Flip
90 - Armadillo Flip XT
55 - Armadillo Flip
57 - Armadillo Flip XT
92 - Armadillo Flip
105 - Armadillo Flip XT
76 - Armadillo Flip
76 - Armadillo Flip XT
55 - Armadillo Flip
57 - Armadillo Flip XT
25.5 - Armadillo Flip
26 - Armadillo Flip XT
9 - Armadillo Flip
10 - Armadillo Flip XT
27
(Seat back to the end of the raised footrest - 49.5cms)
Armadillo Flip - Coral Pop; Teal Tide; Sand Dune; Black Jack

Armadillo Flip XT - Teal Tide; Sand Dune; Black Jack; Navy
Additional Carrycot available
£399 - Armadillo Flip; £39.95 All seasons footmuff

£499 - Armadillo Flip XT
http://www.bestbuggy.co.uk/wp-content/uploads/2014/12/Mamas-Papas-Armadillo-Flip-221.jpg
http://www.bestbuggy.co.uk/wp-content/uploads/2014/12/Mamas-Papas-Armadillo-Flip-231.jpg
http://www.bestbuggy.co.uk/wp-content/uploads/2014/12/Mamas-Papas-Armadillo-Flip-631.jpg
http://www.bestbuggy.co.uk/wp-content/uploads/2014/12/Mamas-Papas-Armadillo-Flip-92.jpg
http://www.bestbuggy.co.uk/wp-content/uploads/2014/12/Mamas-Papas-Armadillo-Flip-102.jpg
http://www.bestbuggy.co.uk/wp-content/uploads/2014/12/Mamas-Papas-Armadillo-Flip-151.jpg
http://www.bestbuggy.co.uk/wp-content/uploads/2014/12/Mamas-Papas-Armadillo-Flip-501.jpg
http://www.bestbuggy.co.uk/wp-content/uploads/2014/12/Mamas-Papas-Armadillo-Flip-741.jpg
http://www.bestbuggy.co.uk/wp-content/uploads/2014/12/Mamas-Papas-Armadillo-Flip-491.jpg
http://www.bestbuggy.co.uk/wp-content/uploads/2014/12/Mamas-Papas-Armadillo-Flip-110.jpg
http://www.bestbuggy.co.uk/wp-content/uploads/2014/12/Mamas-Papas-Armadillo-Flip-761.jpg
Other Mamas & Papas Armadillo Flip & Flip XT Reviews: