Search best buggy:

Exciting Times Ahead!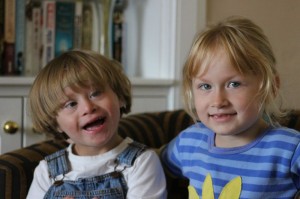 Our children are very fortunate in many ways. We have a lovely home. Both Mummy and Daddy now work from home, so they see lots of us. We try to get out and about, to enjoy the experiences which life has to bring.
However, both children have their own personal battles, and both have to work much harder at things which other children do not even have to think about. These come with sacrifices and challenges too.
Today has been pretty exciting though.
Christmas Cards
First of all, our Christmas cards arrived. When Little Miss BB was only just 12 months old, we took some photos on the beach for our Christmas cards that year.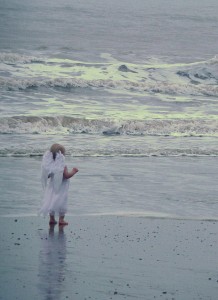 We always planned to recreate the scene when Baby No 2 arrived. However, because of his Down's Syndrome, Master BB took much longer to learn to stand and walk. Thus, this year was the first year we could try to recreate the scene with both our children in. Unfortunately, the weather thwarted our attempt to recreate the beach scene, so we relocated, and had fun! It has taken lots of sorting out, but the cards were finally sent off for printing and arrived back today. We can't wait to show you nearer the time.
A New Blood Glucose Monitoring System for Little Miss BB
Little Miss BB has Type 1 Diabetes – an auto immune disorder which is completely different to Type 2 Diabetes. Little Miss BB has to have on average 7-10 finger prick tests a day – a minimum of 49 finger pricks a week plus she also has up to 3 cannula's inserted per week. Her poor little fingers are dotted with black pin prick dots where she has been pricking them for the last year and a half. Both Mr BB and I, have accidentally pricked ourselves in the past, and they are incredibly stingy. We both hate doing finger prick tests on Little Miss BB. As a parent, it is horrible to have to hurt your child, especially in her sleep, even if it does keep her alive. Little Miss BB really is incredibly brave for a just turned 6 year old.
We have been watching for information on a new Blood Glucose monitoring system called Abbott FreeStyle Libre. A sensor gets applied to the arm, and a scanner then can detect interstitial fluid glucose levels – even through clothing!!
Once a sensor is applied, then the number of tests which Little Miss BB would need would only then be monitoring or correction ones, and hopefully would be minimal.
The FreeStyle Libre is not licensed for use yet in children. However, we have been watching as parents started to try this out on their children with huge success. The numbers seem to match fairly well with their normal blood glucose monitors, and it is all very encouraging. The sensor will not only give a reading, but also will give the readings for the previous hours, so that we can build up an image of what Little Miss BB's blood glucose actually does over 24 hours, and also how different foods affect her. We can see the advantages on school trips or overnight stays as well, because the monitor shows a trend up or down, thus giving some early warning signs.
We thought long and hard about this new system, because it is very expensive, and once we started, then the chances are Little Miss BB wanting to give it up are minimal! It really is a no brainer….Little Miss BB will need less finger prick tests which should give her fingers a break. We get to see more accurately what her body is doing, which means we can then adjust her insulin to give her better long term health. So, we have decided to cut some costs, and give The FreeStyle Libre a go.
We haven't told Little Miss BB yet…..but we expect she will be very excited.
Even More Exciting….!
At the start of this year we had an amazing telephone call. It was a call which celebrated the bravery and tenacity which our two gorgeous children have with dealing with their personal disabilities. In particular, it was the bravery of Little Miss BB which had been flagged up.
I can not begin to tell you how brave she has been. She was diagnosed with Type 1 Diabetes aged just 4 and a half. She has had to adapt to the horrible treatments this brings with it. She has been ill at times with it. She has adapted in recent times to wearing an insulin pump 24/7 which keeps her alive. She is very brave each time she needs a new cannula inserting (every 3 days). She has to put up with comments from children at school about her pump, plaster, wires and finger prick tests. On top of that, she had a positive biopsy for Coeliac Disease, which turned life well and truly upside down. If anything, that has been the most bitter pill, because she can't eat the same food as her friends, especially at birthday parties. We try our best to make things better for her, but its heart breaking at times. These eyes from a recent hospital stay say it all: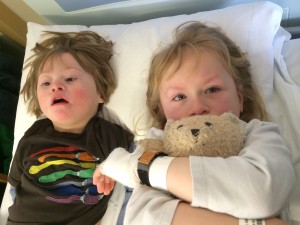 In the phone call, the children were very kindly given an amazing once in a life time opportunity. Believe me, they both deserve every minute of what they have coming to them. We were told not to tell them until much nearer the time. So we have been sat on our wonderful little secret now for around 10 months.
However, over the last few weeks, we have been trying to work out how to tell them.
This week, Little Miss BB's teacher agreed to help us out by telling Little Miss BB in an assembly.
Tonight, two good friends have very kindly agreed to work together to produce the reveal for us.
With only a few weeks to go, we are getting very very excited. Little Miss BB is really not going to believe it……
This will absolutely be one memory she and Master BB will never forget.
Watch this space for more about our exciting plans!