Search best buggy:

Blood, Brains, Science and Pumpkins
Probably a strange title, but it does pretty much sum Hallowe'en week up for our family!
I mentioned last time that we had exciting times ahead…
Blood
This week one of the most exciting things, FreeStyle Libre arrived. This monitoring system we hoped would cut down on the number of finger pricks that Little Miss BB would have, and to allow her fingers a break. As stated before, the Libre is not licensed for children, but we decided to give it a try. It is very expensive – and if one sensory falls off early or fails, then its an expensive mistake.
The magic box arrived on Monday. We told Little Miss BB about it. She was understandably very excited at the thought of less finger prick tests and being able to scan herself instead. So we opened the box: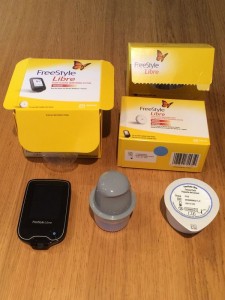 There is a scanner (the black handset); the applicator (grey container); and the sensor (white container). We didn't waste any time in applying the sensor to Little Miss BB. There is a filament which is inserted into the skin, but everyone who has it has said you barely feel it. It apparently isn't as bad as inserting the cannula's which Little Miss BB has several times a week. Little Miss BB wasn't impressed when she saw the filament inside. However with the aide of her trusty Buzzy, the insertion was really quick. She was all smiles straight after!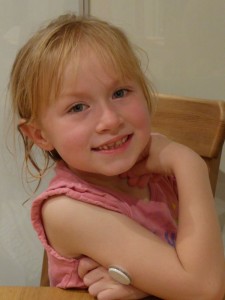 Little Miss BB couldn't wait to scan herself and to set the FreeStyle Libre running. It took an hour before we could get a reading.
At first the Libre readings can be a little out (it reads interstitial fluid rather than blood), but before the end of the first full day we were amazingly getting matching readings.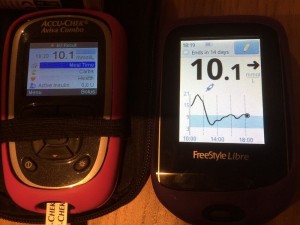 We have had many more since: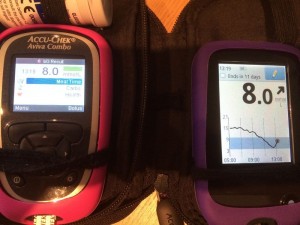 The only time we have found the readings are a little out (and remember there is a variance in any Blood Glucose Monitoring system), are when Little Miss BB is low. However, the Libre shows her as being low before her blood glucose monitor is, and the fact that we can scan Little Miss BB every minute if we need to, means that the Libre is working well as an early warning system. We have had less hypos since getting the Libre, and the ones we have had, were caught early.
What we have found the most useful is having the graphs. We can see at any given time, what has been happening to Little Miss BB's blood glucose levels over the previous 8 hours (or more if data is present); to be able to spot trends and to intervene faster if there is an issue. We have been to London this week, and on the last day Little Miss BB stubbornly sat high. Little Miss BB was still climbing on the journey home. However the Libre meant that Little Miss BB was able to scan herself every 15 minutes which allowed us to make decisions about when to stop and treat her. It was invaluable in this exceptional set of circumstances. It also allowed us to monitor the huge drop down so that she didn't hypo at the bottom.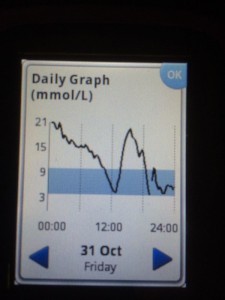 The Libre also informing us about the best way to give Little Miss BB her insulin. We are far from perfect at present, but we are being able to experiment with different boluses to try to get things right. If we get it wrong, then the scanner means that we can sort things out quickly without lots of finger pricks. We do trust the Libre now, and we are doing finger pricks only when we need the pump to help us out e.g. when she is high or when we need a double check when she is running low.
We suspected the Libre would be very useful, but we didn't know how reliable it would be. However, we are very happy with the reliability of this sensor, and we hope to continue with it because it is meaning better tracking of Little Miss BB, with less finger pricks for her. I think Little Miss BB is less impressed when Mr BB asks before each scan, what grocery item she is today – the bleep is like the one like the scanner at the check out!
Brains
Our trip to London was to visit Birkbeck University to participate in their Babylab experiment. The research students are looking into the processes involved with cognitive decline due to aging, and the relationship between Downs Syndrome and Alzheimers Disease. They hope to identify risk markers and preventative treatment. Master BB was invited to participate. He did various tasks through one afternoon and into the evening. These involved standardised developmental tests; playing with a parent; eye tracking; an EEG and other measurements and tests.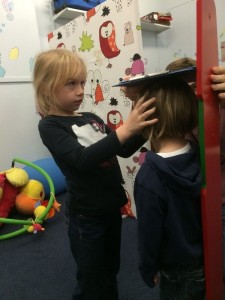 The experience was fairly surreal! I used to work at the University of Surrey Babylab, so I had a good idea of what to expect, and why certain things were being done. However, it is still very surreal – especially after a 7am start (where the number plate fell off as we drove off the drive – arrgh!!!)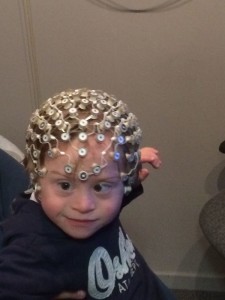 Master BB did brilliantly, and Little Miss BB was very very patient on what was a very long day for them both. We all enjoyed it, and I hope that our participation was useful to the University Students.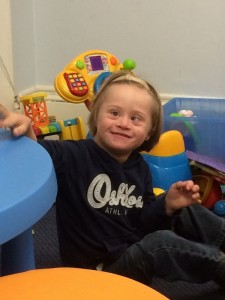 Science
Our second day in London, was spent at the Science Museum.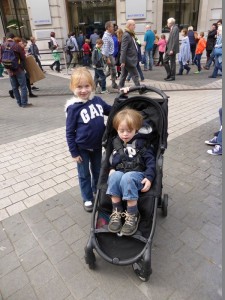 This has to be my favourite Museum in London. However, I was tentative because I hadn't been for about 15 years, and I hoped that it was as good as I remembered!
It was!
We had a great day looking at aeroplanes, trains, cars, carriages, hoovers, space rockets, computers and more. I loved this old pushchair – a Cumfifolda from 1960.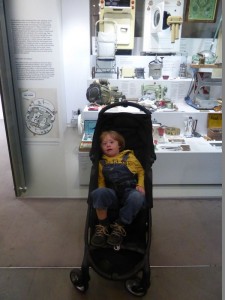 It was of particular interest because my sister and I had a very similar pushchair. People have asked in the past if it our pushchair was really a child's pushchair – not a dolls pushchair. I am sure it is a child's pushchair, and there are photos of my sister in it being pushed around (I can't find any at present though, but this is what I looked like aged 2 with the pushchair!: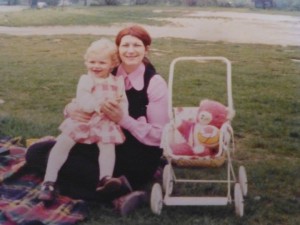 The Launch Pad at the Science Museum was fun as always. Little Miss BB learnt about explosions and Master BB enjoyed watching bubbles!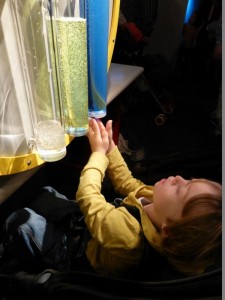 After a taxi ride through London, we set off on what was to be a 6 hour journey from hell home. The traffic was appalling. The roadworks were everywhere with huge hold up's. Little Miss BB's blood sugars were rising. I am sure you don't want the full story, but suffice to say it probably was the journey from hell! Which is probably quite appropriate given it was Hallowe'en by the time we got home. However, the children did look cute in their onesies at each of the service stations which we were forced to stop at!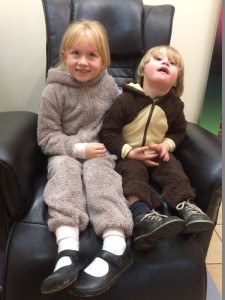 Pumpkins
Hallowe'en was mostly spent unpacking, decorating the house and carving out a pumpkin. Master BB took a liking to the inners of the pumpkin, and he spent ages with a spoon mixing them in the bowl, and adorning himself and the kitchen! He smelt scrummy! Unfortunately, we didn't get a photo of our pumpkin, but here is Master BB from earlier in the week at the fabulous Shabang! in his devil's outfit surrounded by pumpkins!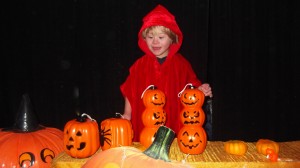 Little Miss BB dressed as a witch, and she now has a years supply of hypo treatments in her sweetie jar!!!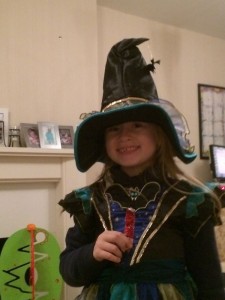 As always it was a great Hallowe'en night on our estate. The atmosphere was friendly, and the children had a great time.
So, the countdown to Christmas continues this week with Bonfire Night……and then with our big secret surprise, next month!!!