Search best buggy:

Four Saturdays….What a Difference!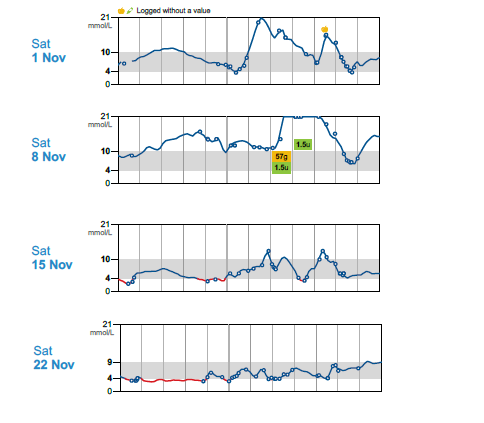 These are the graphs from the Abbott Freestyle Libre for Little Miss BB (aged 6) for the first four Saturdays.
The first two graphs were typical of the graphs from the early weeks for Little Miss BB who has Type 1 Diabetes. However, using the information which we gained from using the Freestyle Libre print outs, we slowly gained control of how much insulin, and when, Little Miss BB requires to keep her blood sugars stable.
Just look at the difference the Libre has made! The last graph is beautiful!
Please note that red would ordinarily signify that someone is hypoglycaemic. However in Little Miss BB's case, she always is a little higher and thus is above the safe level of 4.0 mmols. We are now working on raising her blood sugars overnight so that they are a little higher.
However, look at this set of graphs! Little Miss BB's HbA1c at the start of trying out the Libre was 9.1%.
By the time we went to clinic on November 5th  the Libre software estimated it was 8.8% – which turned out to be exactly correct when Little Miss BB had this test done at the hospital.
But just look at her estimated HbA1c today!!
Awesome!
A low HbA1c lowers Little Miss BB's risks of long term health complications.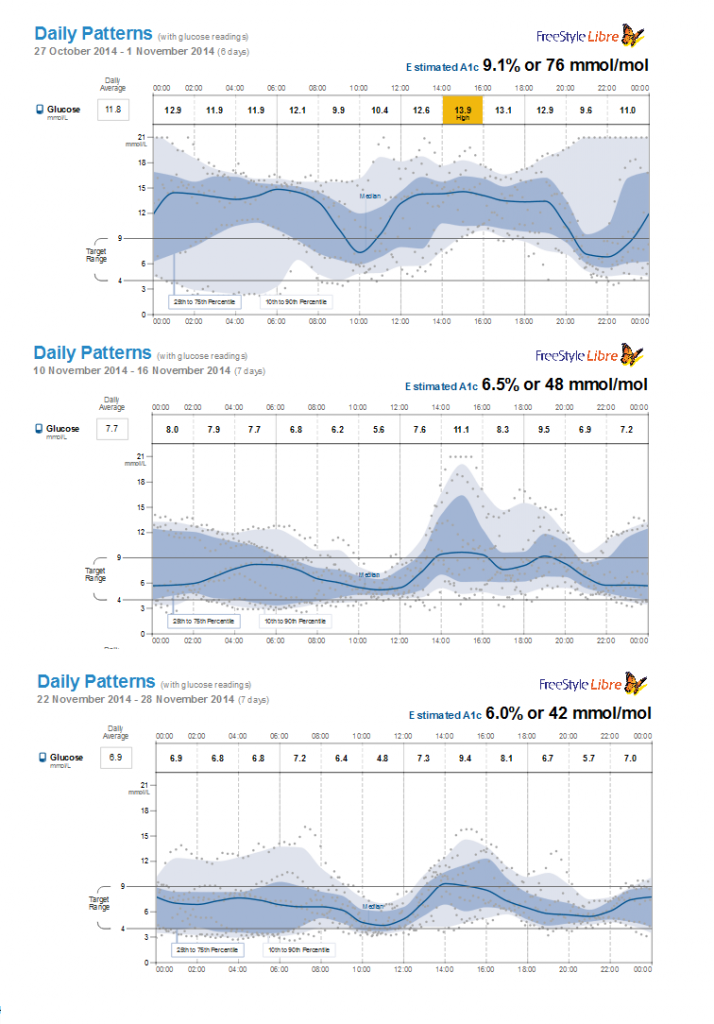 *UPDATE*
FIVE SATURDAYS!