Search best buggy:

Baby Jogger to be acquired by Newell Rubbermaid in 2015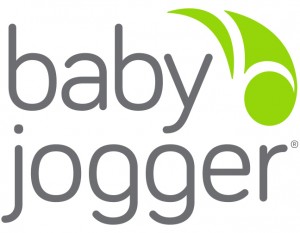 Dec 1, 2014
Official Press Release from the Newell Rubbermaid website.
ATLANTA,Dec. 1, 2014(GLOBE NEWSWIRE) –Newell Rubbermaid(NYSE:NWL) announced today it has signed a definitive agreement to acquireBaby Jogger Holdings, Inc.("Baby Jogger") fromThe Riverside Company, a global private equity firm. Baby Jogger is a leading designer and marketer of branded infant and juvenile products focused on premium and activity strollers and related accessories. Founded in 1984 and located inRichmond, Virginia, the company has built a strong reputation thanks to its full line of award-winning functional products designed for active and on-the-go parents. The company's City Mini® stroller continues to set the standard in the premium space with its lightweight, sleek and award-winning design and patented one-handed fold.
Baby Jogger is expected to deliver approximately $90 million of net sales in 2014 and has a strong growth track record. The purchase price is approximately$210 million, subject to customary working capital and transaction adjustments. The acquisition is expected to be accretive toNewell Rubbermaid's growth rate and normalized EPS in the first year.
Newell Rubbermaid President and CEO Michael Polk said, "Baby Jogger has a great track record of growth and innovation, and their City Mini®, City Select® and other sub-brands in the premium stroller category are perfect complements to our Graco stroller business. Baby Jogger sells its products in more than 70 countries around the world and will help us transform Newell Rubbermaid into a larger, faster growing, more global and more profitable company."
The acquired business will become part of the Baby & Parenting segment with Baby Jogger joining the company's Graco® and Aprica® businesses.
"Baby Jogger is a leader in the premium stroller market, and is the product of choice for modern, urban, active parents who appreciate Baby Jogger's quality, design, and innovative features, such as their Quick-Fold technology," said Mark Tarchetti, Newell Rubbermaid's Chief Development Officer. "The Baby Jogger brand and product sub-brands are very well known around the world. We see this as a great opportunity to grow our business in the premium space, and expand our geographic footprint, both of which will further accelerate our growth under the Growth Game Plan."
Mark Zehfuss, CEO of Baby Jogger, said "We are delighted to have found a long term strategic owner for the business who shares our pride in the achievements and vision of the company, but can bring a new level of investment and broad juvenile products expertise."
The acquisition is expected to be financed through a combination of organic cash flow and available borrowings and is expected to close by the end of the fourth quarter of 2014, subject to customary conditions and regulatory approvals. Robert W. Baird & Co. acted as financial advisor to Newell Rubbermaid on this transaction.
About Newell Rubbermaid
Newell Rubbermaid Inc., anS&P500 company, is a global marketer of consumer and commercial products with 2013 sales of $5.7 billion and a strong portfolio of leading brands, including Sharpie®, Paper Mate®, Rubbermaid Commercial Products®, Irwin®, Lenox®, Parker®, Waterman®, Rubbermaid®, Contigo®, Levolor®, Calphalon®, Goody®, Graco®, Aprica® and Dymo®. As part of the company's Growth Game Plan, Newell Rubbermaidis making sharper portfolio choices and investing in new marketing and innovation to accelerate performance.
This press release and additional information about Newell Rubbermaidare available on the company's Web site, www.newellrubbermaid.com.
Caution Concerning Forward-Looking Statements
This news release contains forward-looking information based on management's current views and assumptions. Actual events may differ materially. Factors that may affect actual results include, but are not limited to: whether and when the closing conditions will be satisfied and whether and when the transaction will close, whether and when the Company will be able to realize the expected financial results and accretive effect of the transaction, and how customers, competitors, suppliers and employees will react to the transaction. Please refer to the cautionary statements set forth in the "Forward-Looking Statements" section of the Company's most recently filed Quarterly Report on Form 10-Q as well as the risk factors set forth in Exhibit 99.1 thereto, for other factors that could affect our business.