Search best buggy:

Best Buggy at the Harrogate Nursery Fair 2015
Our visit to the Harrogate Nursery Fair took place over two days, thanks to the fortunate timing at the start of the Easter Holidays. Unfortunately for us, our alarm did not go off, however, we made a rapid recovery and made it to Harrogate with minutes to spare before our first appointment with iCandy. We were most relieved to see lovely comfy sofas into which we gratefully sank. Master BB was very comfy in his newly modified 2015 iCandy Raspberry stroller: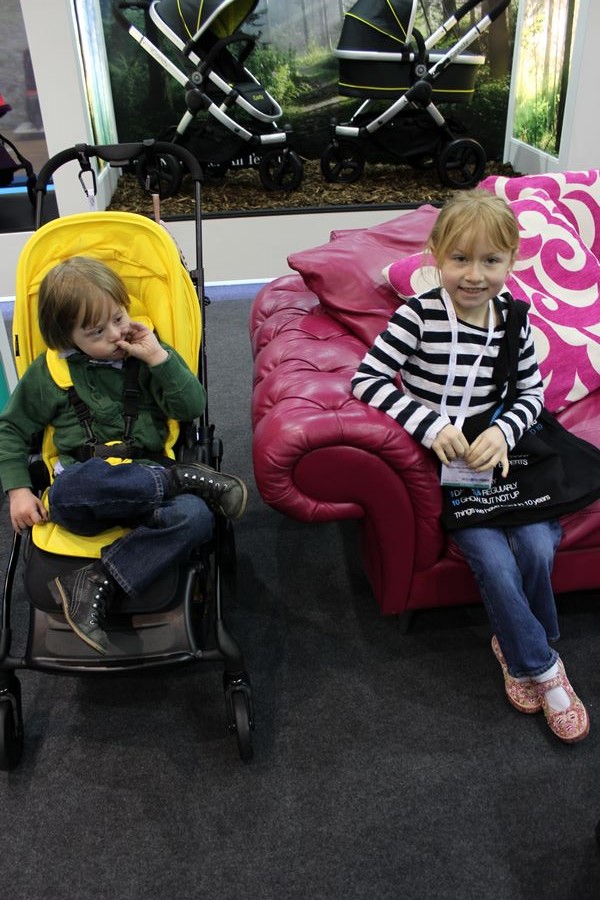 I had a long meeting arranged, so Mr BB took the children for a walk. They returned a while later. Little Miss BB had a new sparkly pen and notebook courtesy of the lovely people on the Nuna stand. Little Miss BB set about writing about her visit to iCandy: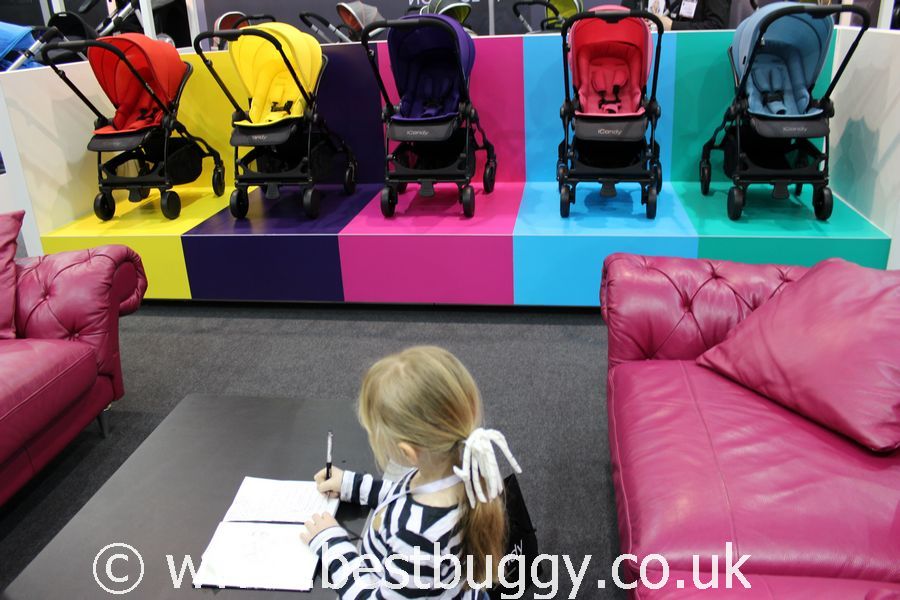 This is what she wrote and drew, whilst I had my meeting! Little Miss BB is 6 years old: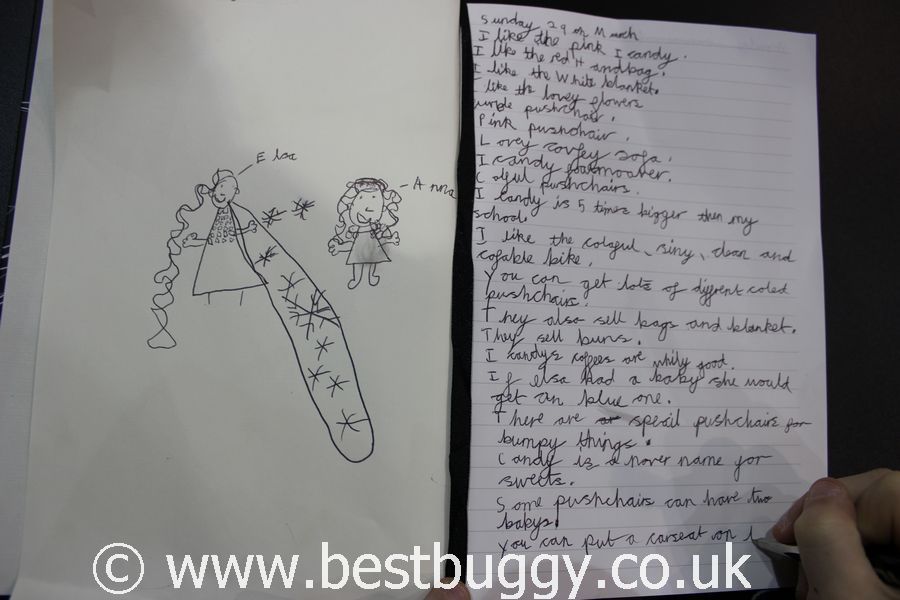 We saw a lot of pushchairs at the Nursery Fair which we have already written up here on Best Buggy. However, the children also got lots of opportunity to play as we walk around!
Some of our highlights for 2015 were:
The Micro Scooter stand! Our two would have stayed here all day if they could!
Master BB loved this tiny folding Micro Trike. We loved it because he had the choice whether to be pushed (feet up), or for Mr BB to simply steer whilst Master BB paddled the Trike along with his feet. This will absolutely be on Master BB's birthday list this summer. We have struggled to find anything similar which allows us to steer whilst he moves the trike along. Fantastic neat folded for us to have in the car boot for outings!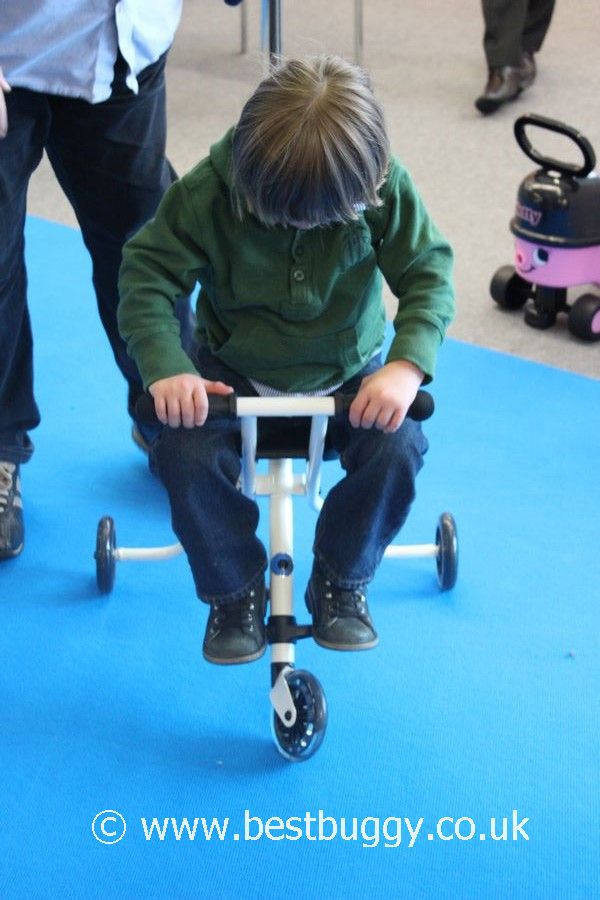 Look at this slim, small fold!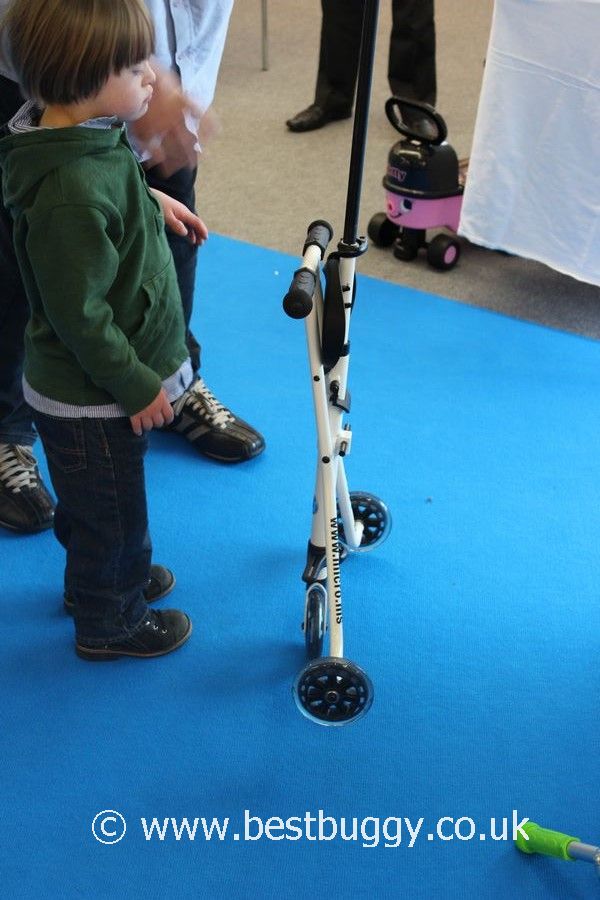 Little Miss BB meanwhile enjoyed zooming around on these amazing Micro balance bikes! They came in lots of beautiful colours – purple, yellow, blue and green!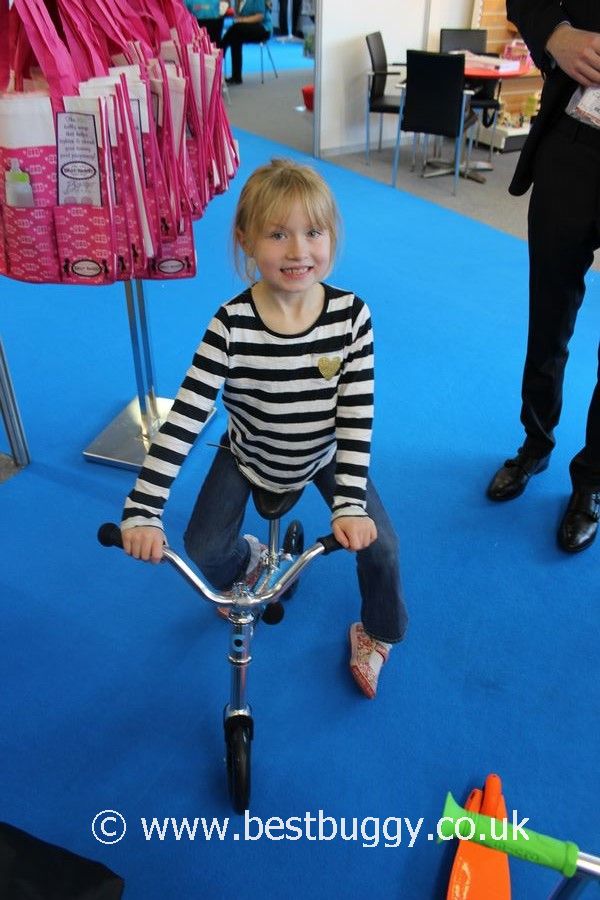 However Little Miss BB liked the bigger adult sized (from age

scooter best of all. Thankfully she had a big space to ride:

We loved this useful and funky ride on suitcase from Micro. It is called Lazy Luggage and it seems really easy to use. The child sits astride the top of the suitcase and then gets pulled by the parent. There is a handle for the child to hold onto. This fits into an overhead locker of a plane: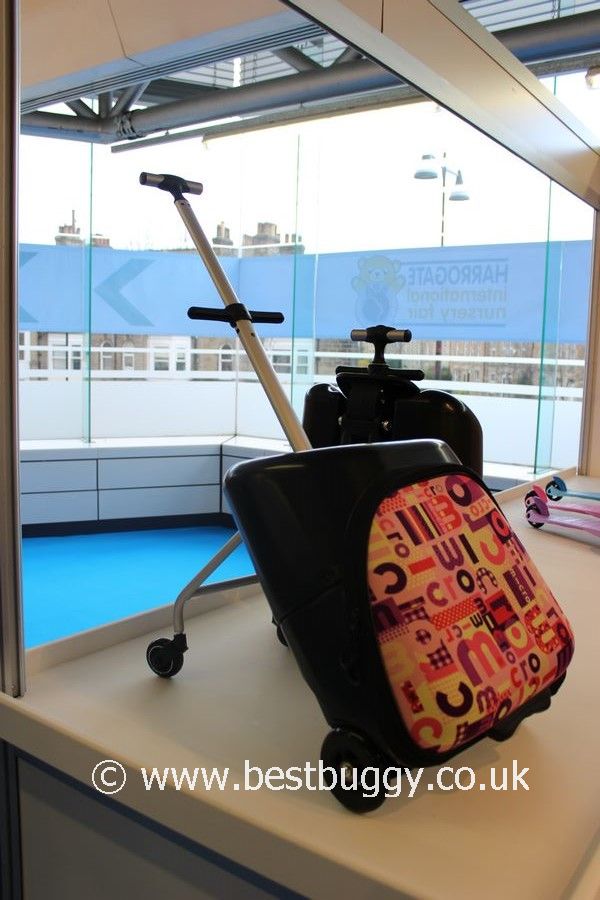 Thank you Micro for the Honkers which you kindly gave the children.
This little rocker – the Halilit Roc 'n Table was really neat and a lovely co-operative indoor or outdoor toy for children. When they have finished rocking, simply turn it upside down to become a table: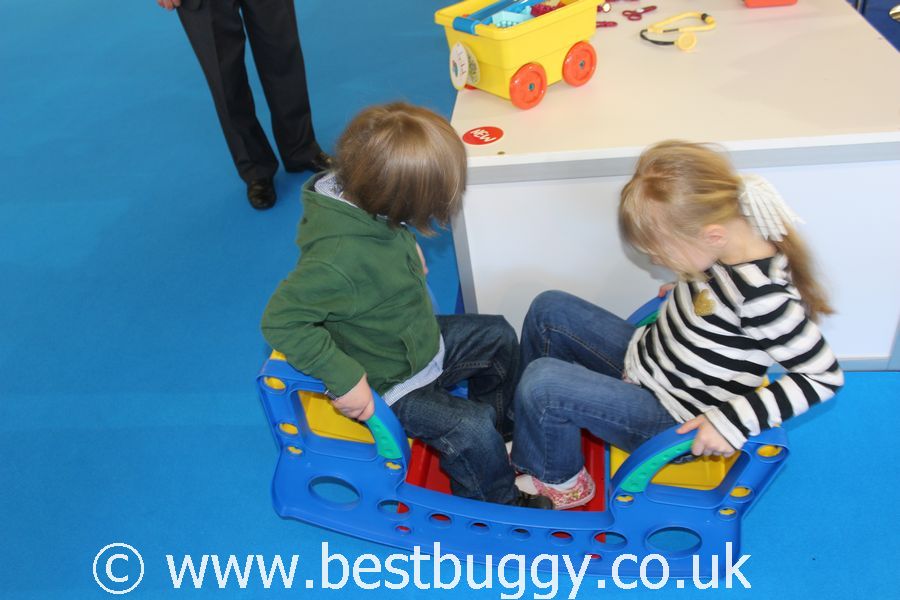 There was also the opportunity to have a bounce on the Galt trampoline. We were amazed to watch an adult being invited to bounce on this item later! It is certainly strong!: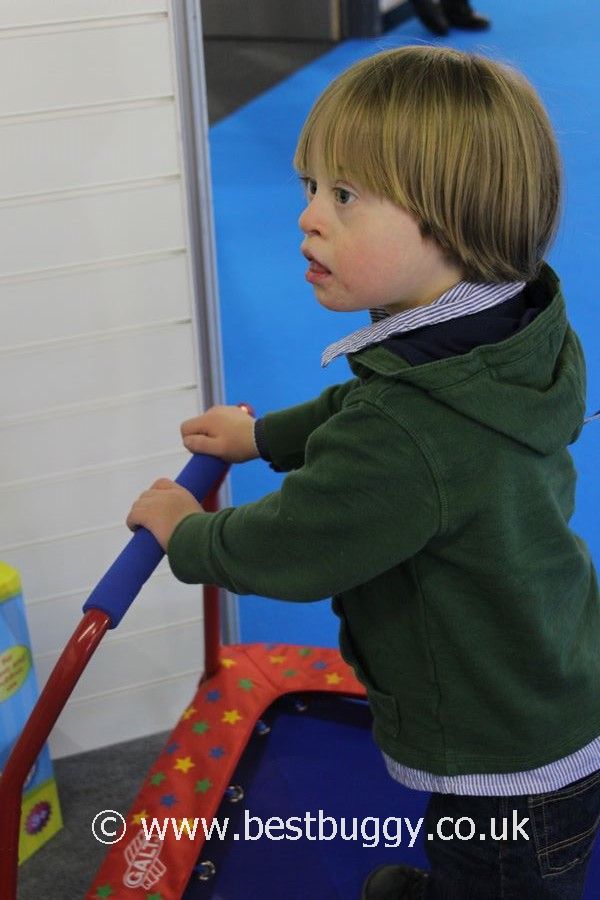 These books were a really lovely present idea. There is a heart warming story for the recipient, and at the back of the book is a pair of socks! There is a book for everyone. We especially liked books for an elder sibling-to-be. There were also lovely books for special events like birthdays and Father's Day.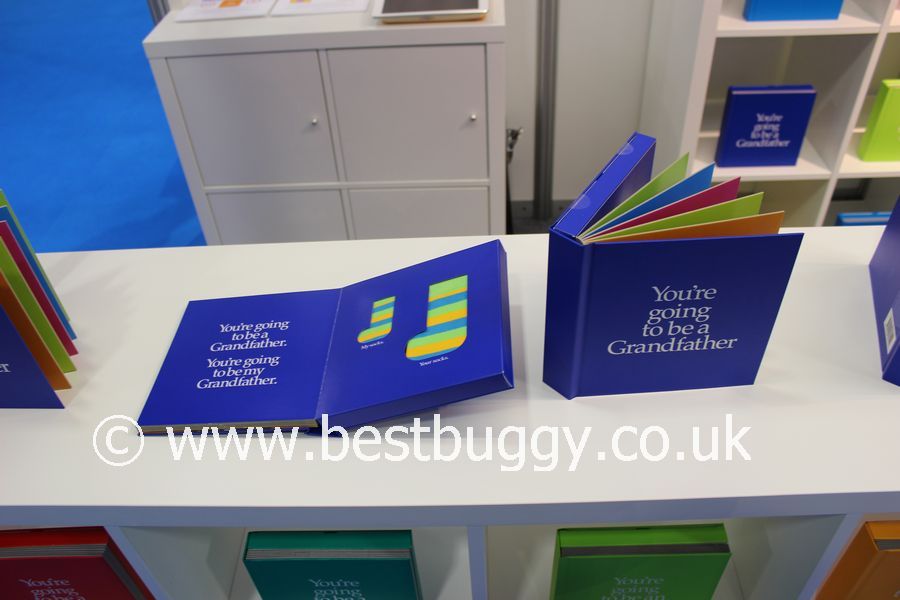 There was another scooter company at the show – Globber! Little Miss BB was once again off flying around on their scooters: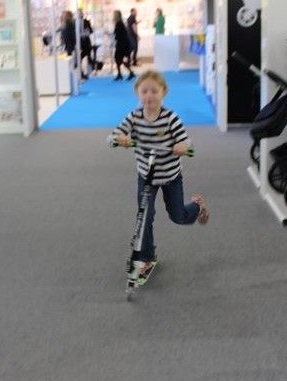 Master BB loved the sit on seat for the Globber 'My Free'. We loved the parent handle on the rear of this scooter which means that even the youngest child can sit on and be pushed along on their scooter until they weigh 20kgs. It was perfect for Master BB.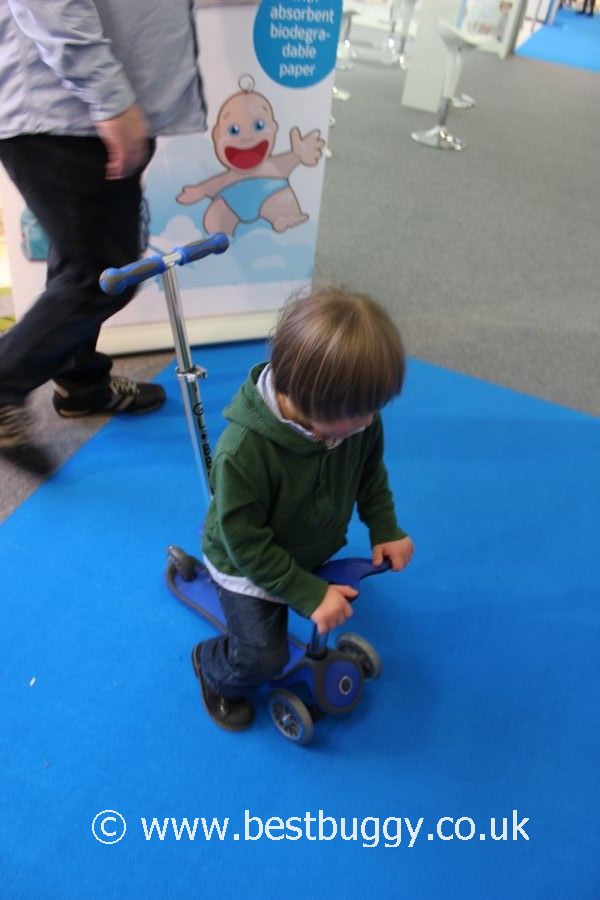 The Peg Perego electric cars, jeeps, tractors and bikes were awesome!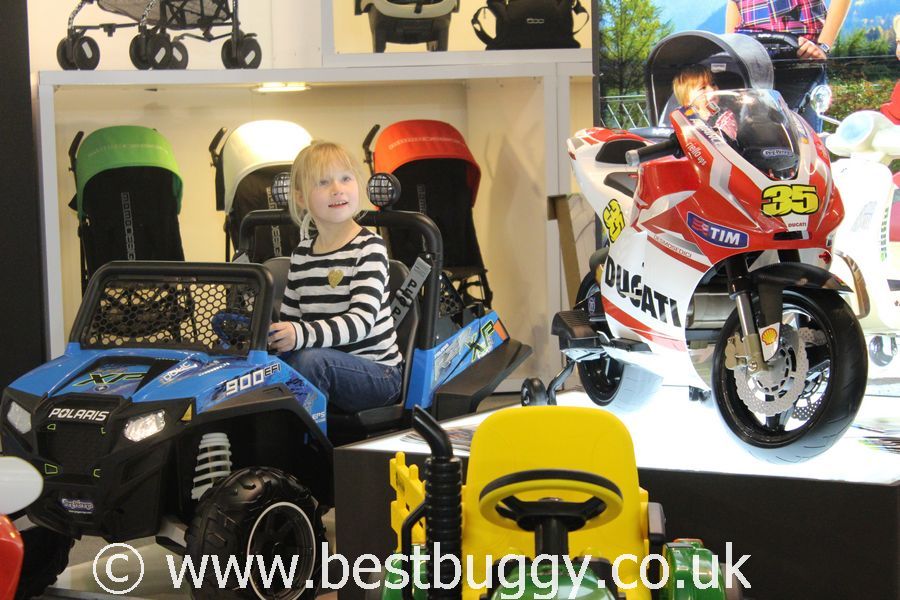 We love the Pink Lining bags. Little Miss BB has needed a new medical bag for some time, so we had a good look at the children's bag designs. She liked the Ladybird one the best, so we have now ordered her one. Beautiful!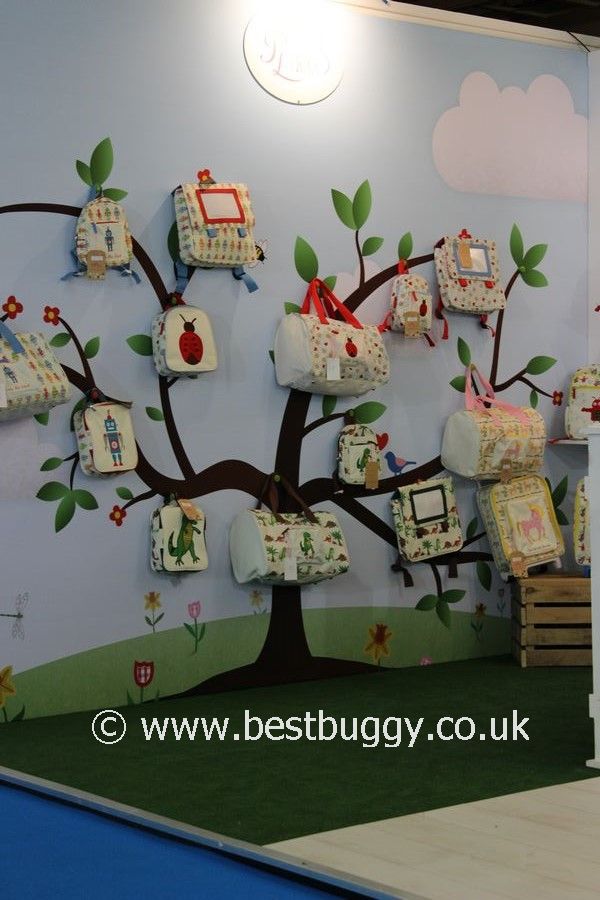 Maybe it is my turn for a new bag next?!


This tiny Owl from Skip Hop really made Master BB smile. He loved waving it around and making it jingle! Thanks Skip Hop! You made one little boy very happy.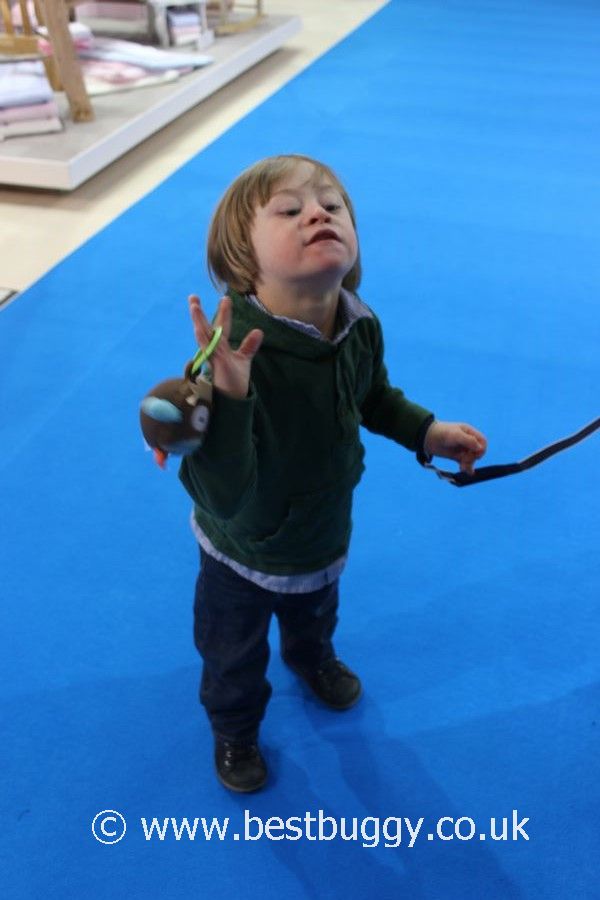 Little Miss BB meanwhile was having fun with Crafties! These are items of clothing which can have pieces added on to the child's design: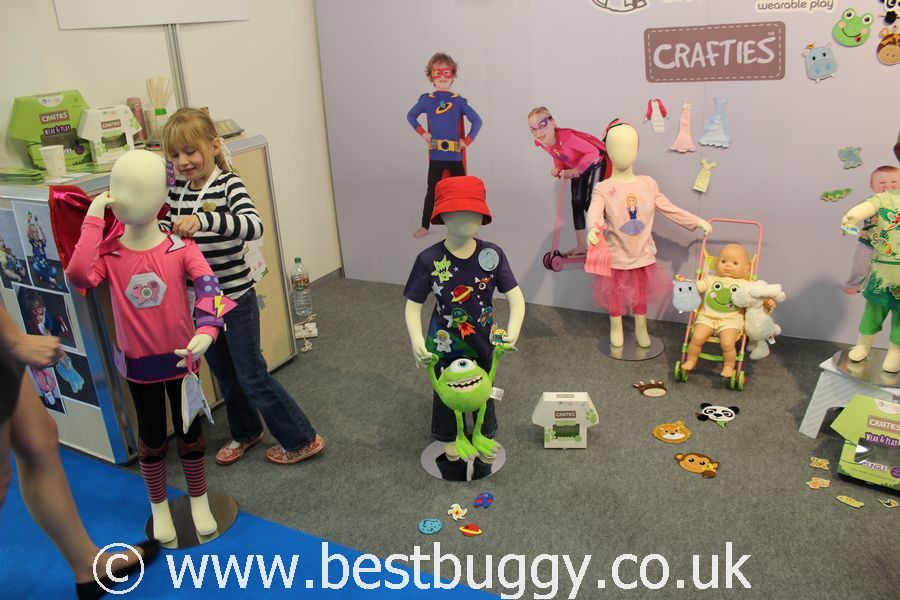 Master BB spent ages watching this! It is a fantastic tummy time mat – the snail drives back and forth along the track at the top. There are lights to attract the babies attention and if I remember correctly, it also played music too. Master BB was mesmerised! We absolutely would have bought this!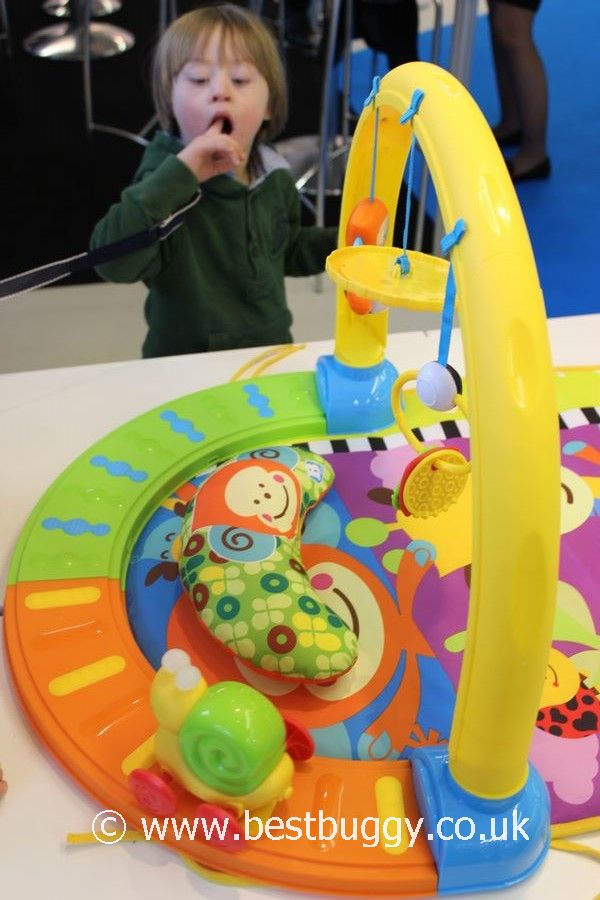 A big thank you goes to Aloka sleepy lights. They have donated this beautiful colour changing LED night light to Best Buggy to give away in a competition soon. We will definitely be looking into getting one of these for Master BB soon: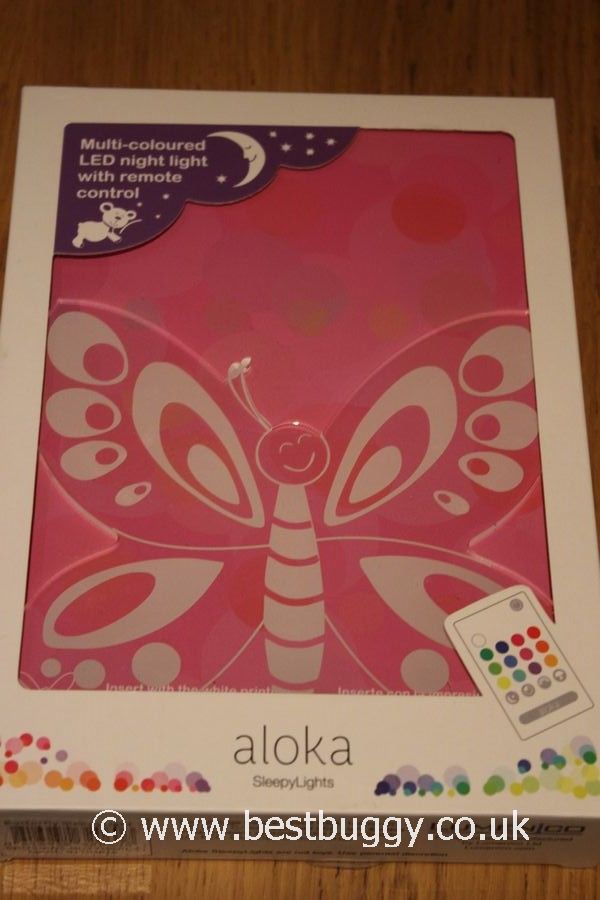 On the subject of night lights. We loved this East Coast Nursery cot with an inbuilt night light. It was really beautiful and such a clever idea. Master BB would love this too. I loved the Very Hungry Caterpillar bedding!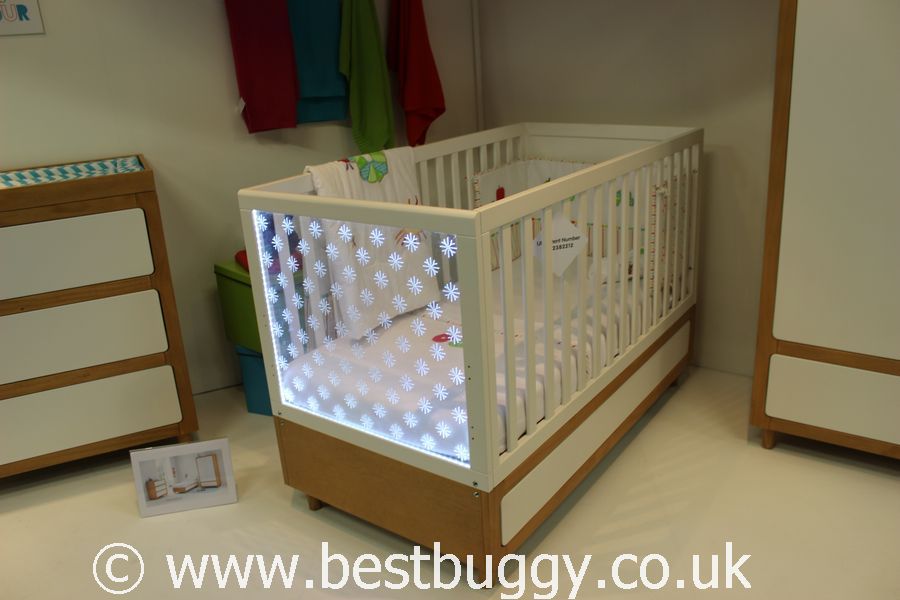 We were really pleased to see the Snuza on display at Harrogate. Master BB wore a Snuza like this one, from being a few weeks old. It only alarmed once – in the middle of a school assembly when Master BB was fast asleep in his car seat. It probably saved his life as we were  immediately there to pick him up and check he was ok: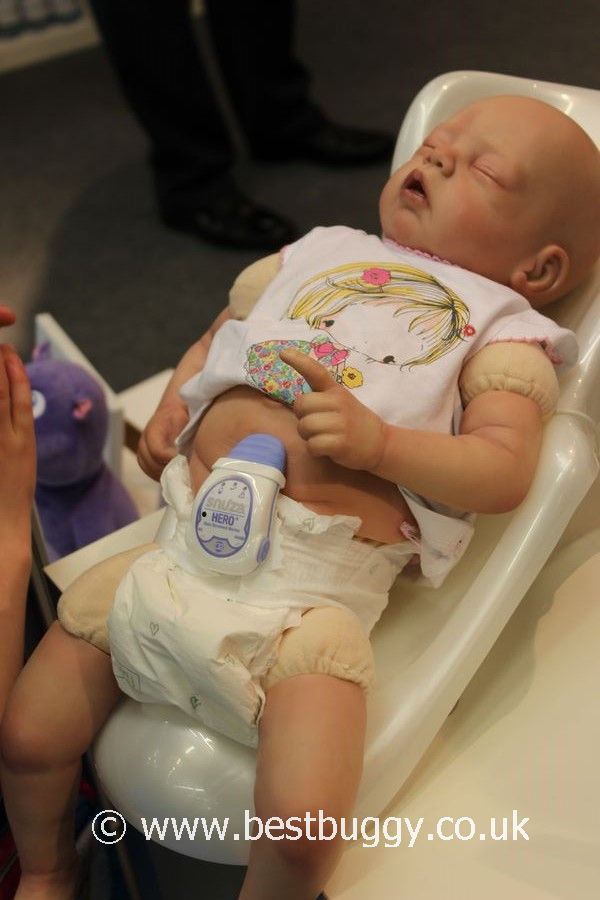 The children loved the Egg chairs on the Babystyle stand: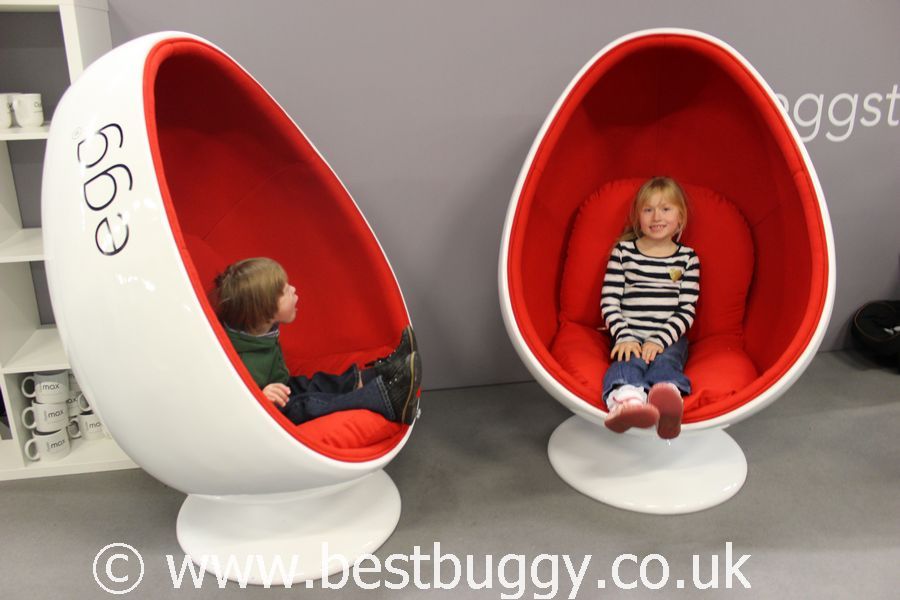 Whilst I took photos of the new Egg Stroller, Little Miss BB was writing about the Babystyle stand and the Egg! I think Babystyle will be pleased to see that "Mummy likes them all":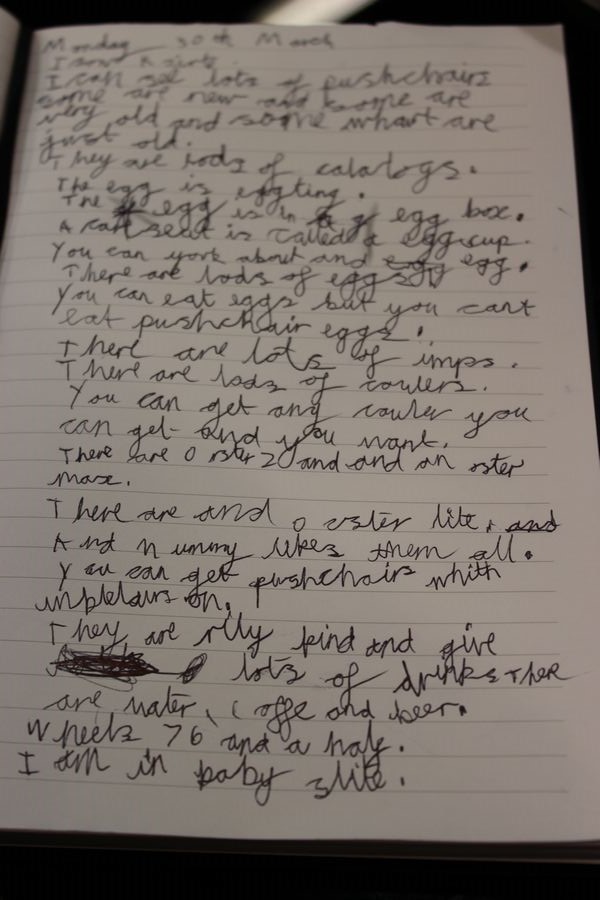 Can I just add, that she had neither coffee or beer, but Mr BB  did!! Mr BB also managed to come home with a big haul of Babystyle mugs and cups, so he was very happy!
We meanwhile were very pleased to see the Best Buggy 5 gold star rating used on the Babystyle Oyster 2 boards: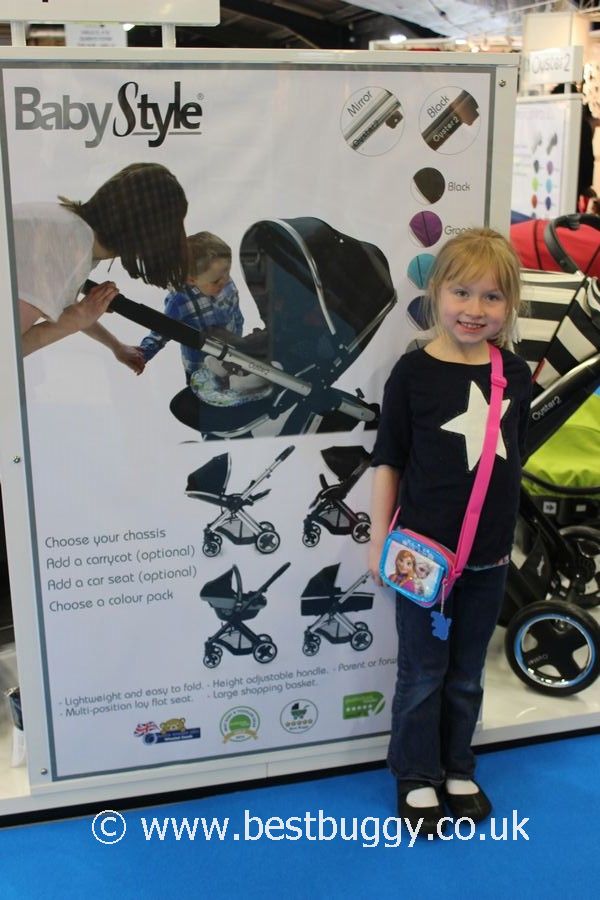 Master BB tried out his new 2015 Uppababy Vista on Day 2, so we popped by to tell Uppababy that we had opened the box and were loving using the Vista: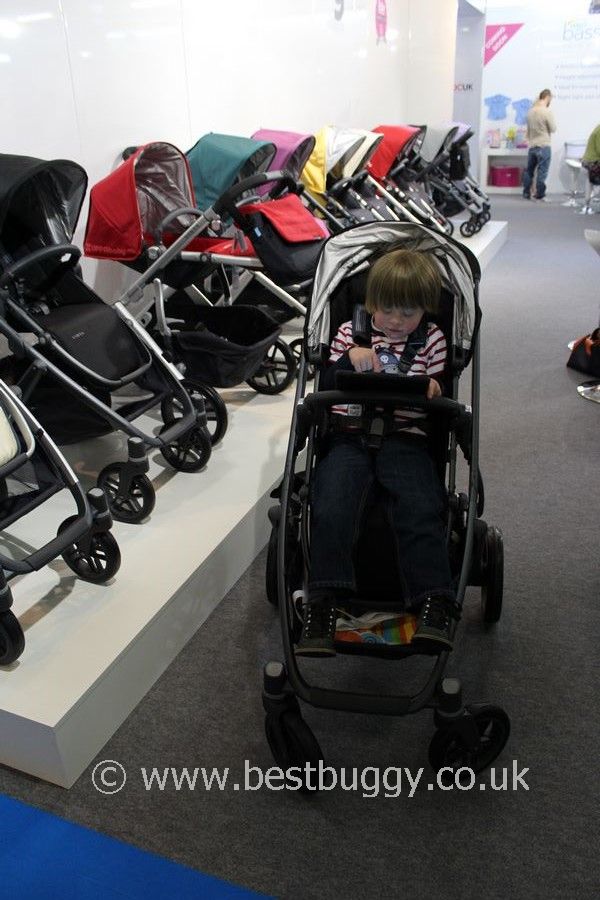 The enormous basket was certainly useful for all the catalogues and bags!: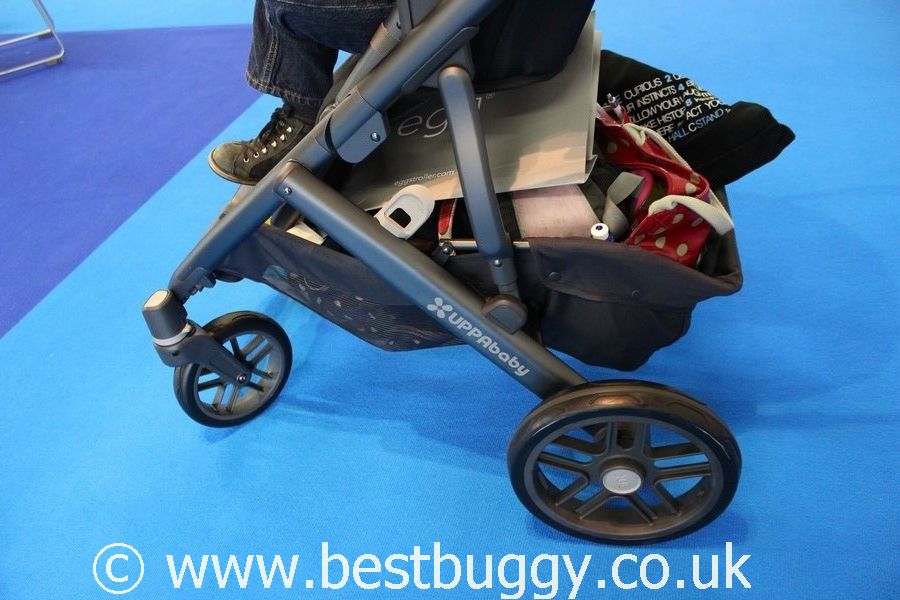 Master BB was happy in his Vista: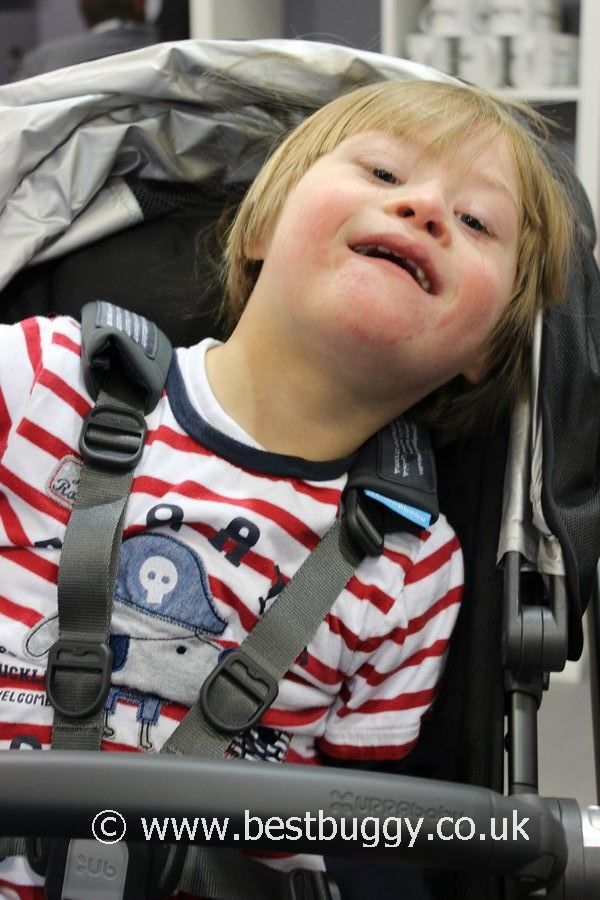 Little Miss BB meanwhile was hard at work taking photos: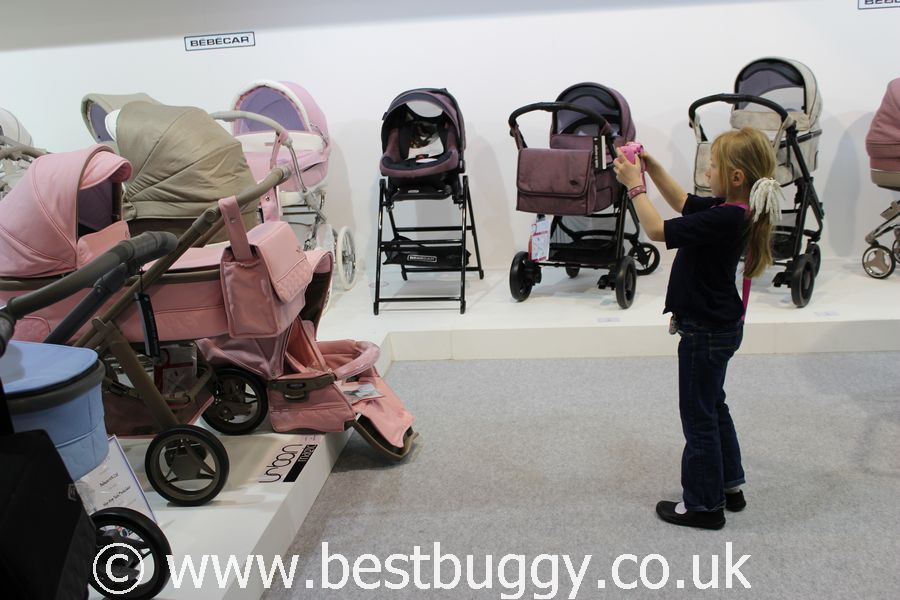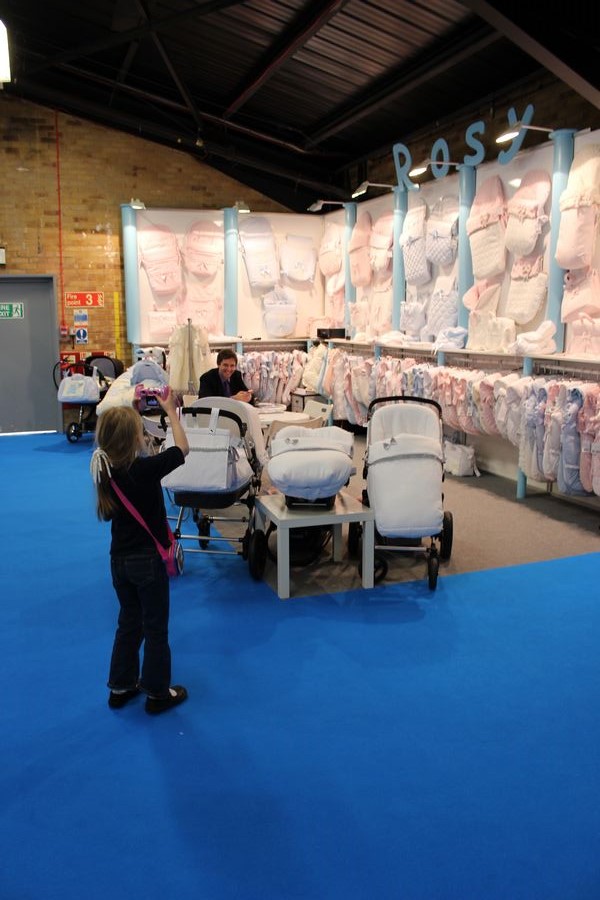 A huge thank you goes to a lovely man called Stephen at My Gifts Trade who sells Mr Tumble / Something Special, Sarah and Duck and other CBeebies products. He was absolutely amazing and gave the children a DVD each, stickers and best of all a Mr Tumble hand puppet. Master BB is in love! We really appreciated your generosity: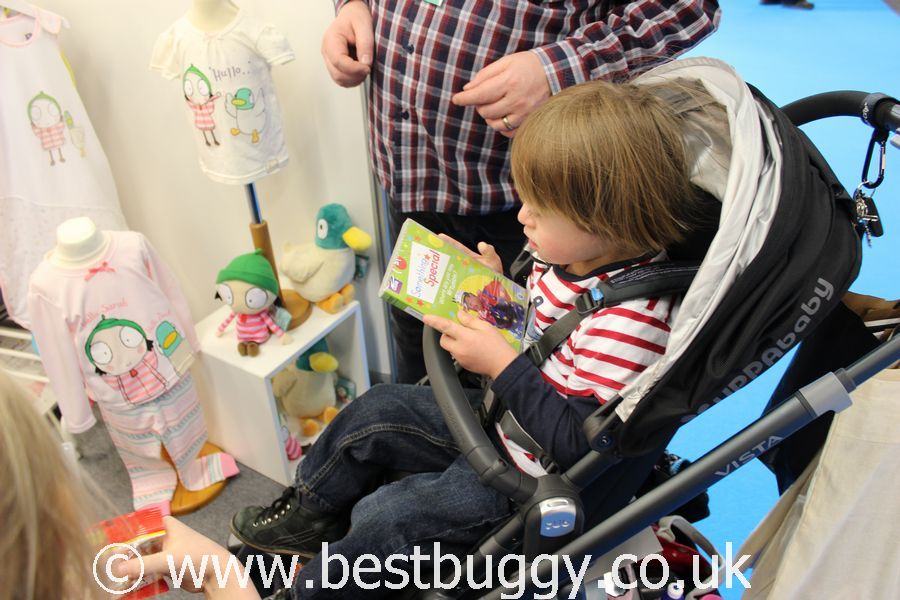 My favourite item at Harrogate was probably this huge rocking chair on the Little Green Sheep stand: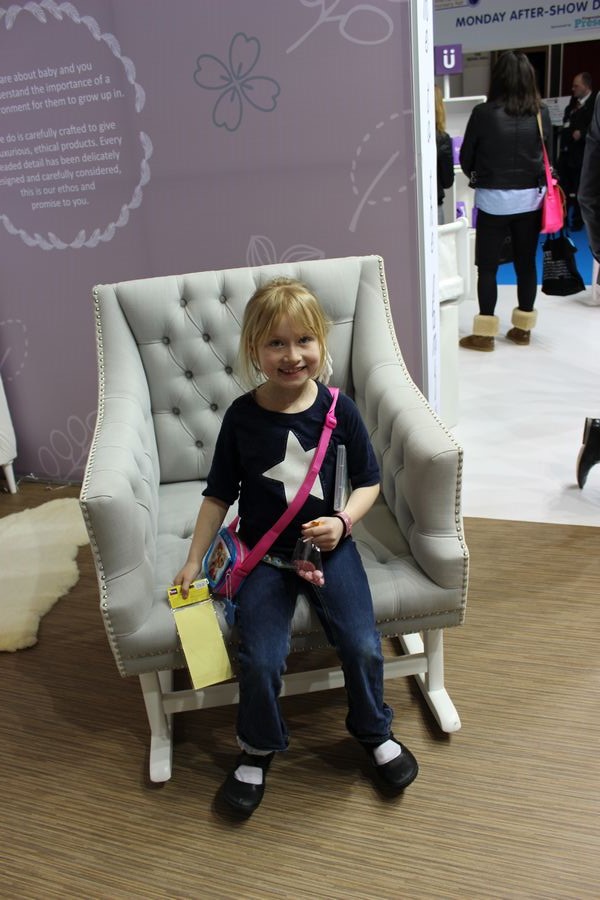 Little Miss BB had her photo taken on their giant logo: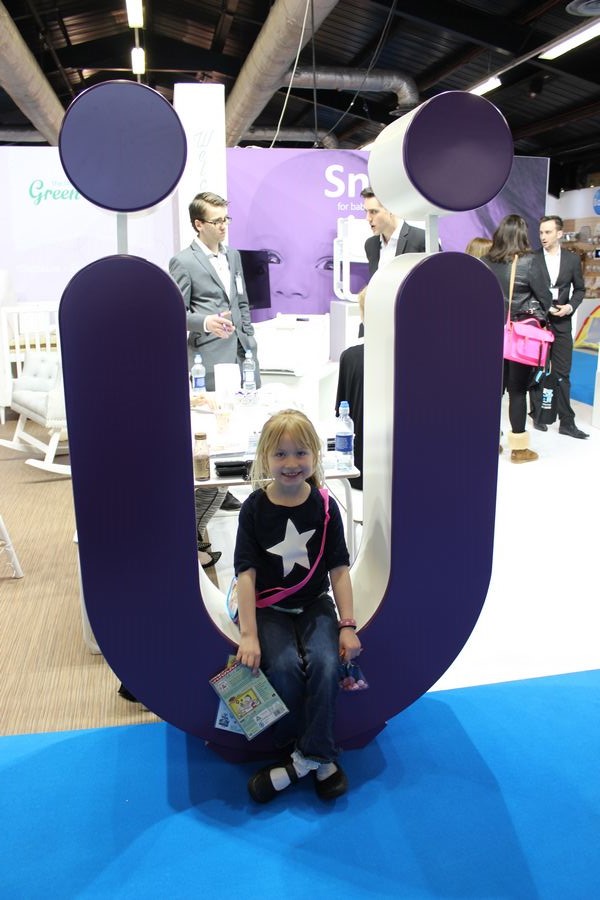 Before we left Harrogate, we had a drink in the VIP Press lounge. We were stunned at how beautiful the Royal Hall was. We HAD to take some photos: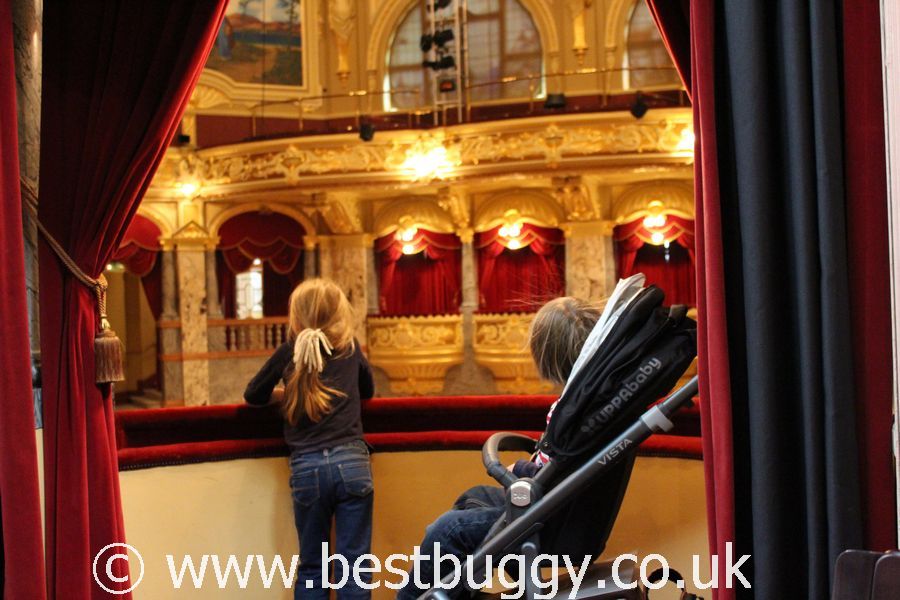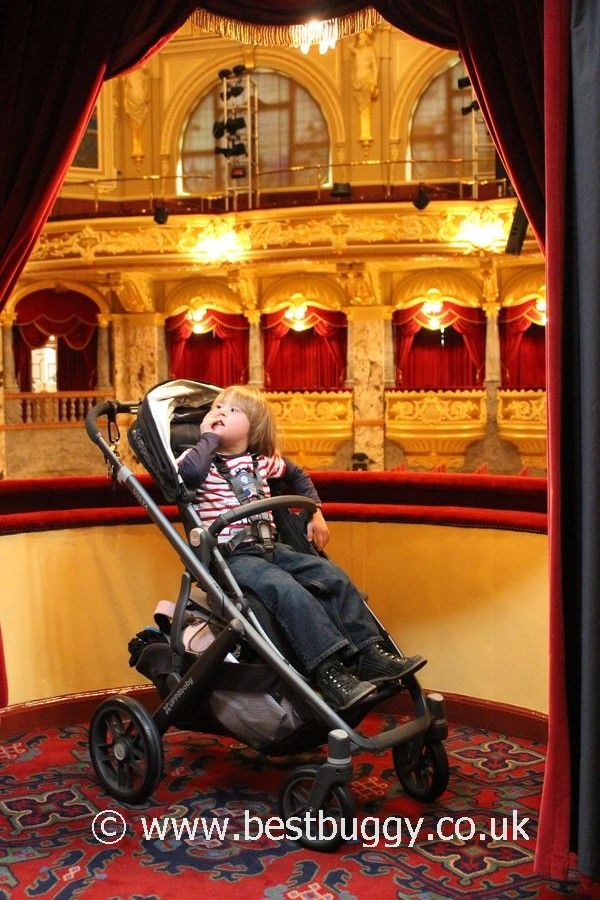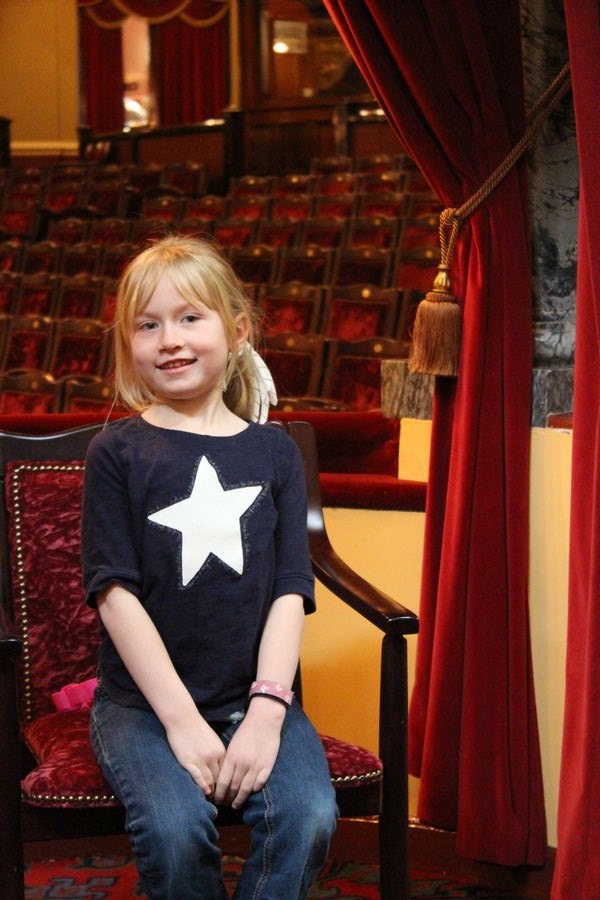 Our final meeting was with Chandra who owns Combi in the UK. Her son was in a smart black urban walker. We giggled at the boys with their iPads.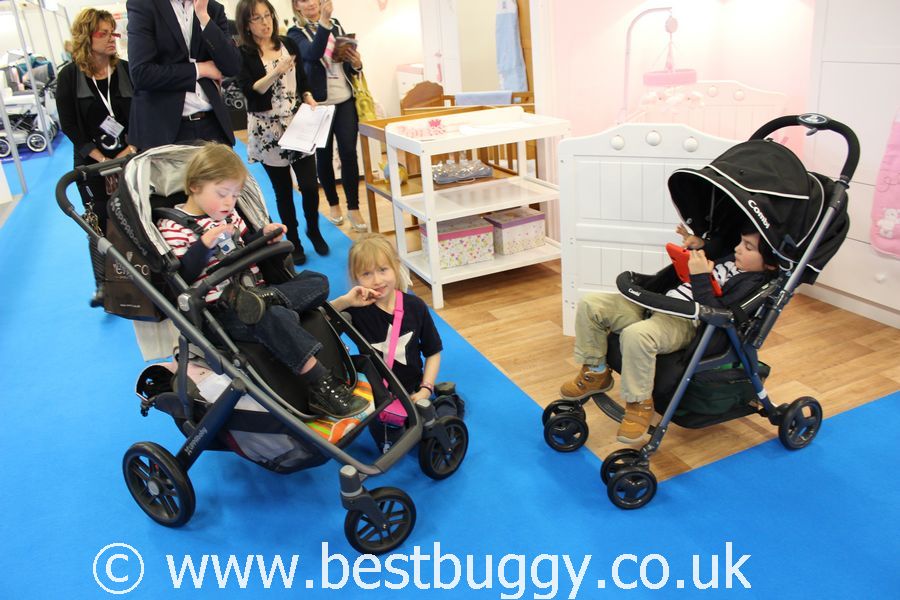 However the biggest laugh was Chandra's as we left the Nursery Fair – the Vista was too wide for the front door and we had to wait for a second door to be opened to let us out. Chandra meanwhile sailed straight through the single door – it was a really good advert for Combi as a neat city stroller! We all laughed because it was a truly classic moment!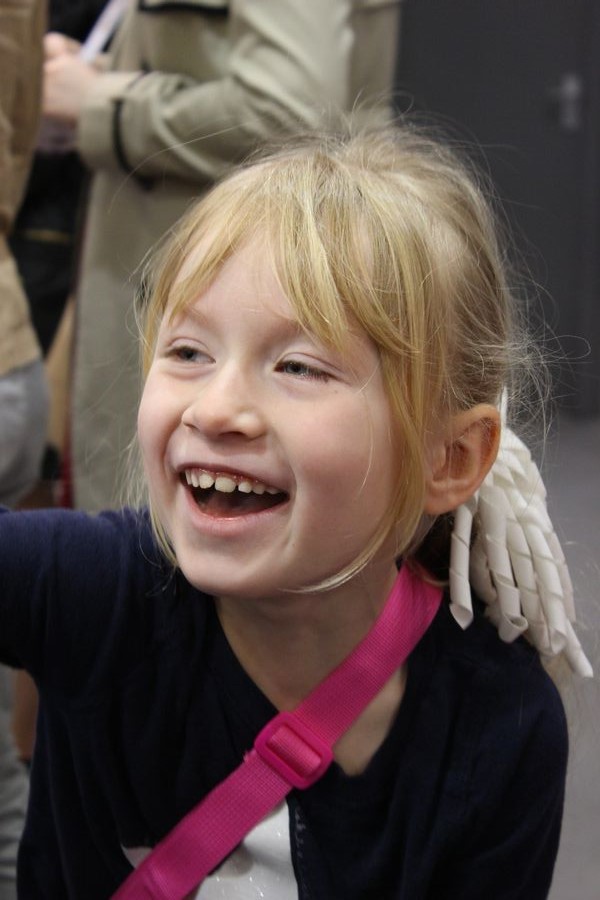 All round we had a fantastic Harrogate Nursery Fair. Thank you to everyone who welcomed us onto their stands, and who especially made the children welcome. The children love coming with us, and it is thanks to everyone who is so warm and welcoming towards them. Thank you also to everyone else who we haven't already mentioned who gave the children and us drinks and items including Babywise, Joolz, Scrummy Mummies magazine, Ruk-Bug and whoever gave the children the cute bug keyrings. It was a fantastic two days.