Search best buggy:

A Sister's Love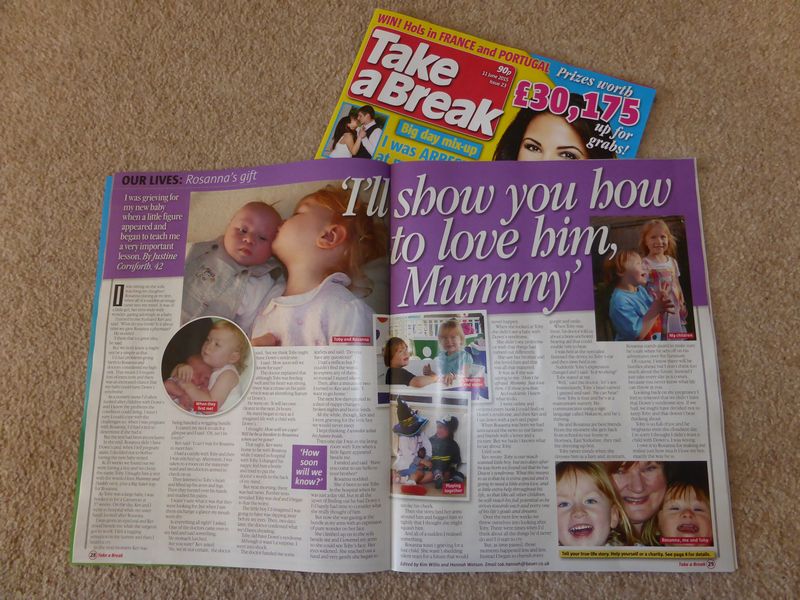 We were asked at the start of 2015 if we would like to do an article to help promote positive images and stories about having a child with Down's Syndrome. After two rewrites, today, a version of our story was published in Take a Break Magazine.
There are things I would change about this write up and terminology, however, we hope that it will be taken in the spirit it was done, with a big pinch of salt, and the acknowledgement that readers want to read things written a certain way!
Our story is so positive. Master BB was a massive shock to us when he was born. However, there was never, ever any question that our son wasn't loved right from birth – he is loved more than we can ever tell him, and we loved him from the day he was born. My story, written by me, is here on the Best Buggy Blog. Master BB absolutely fills every day with sunshine, cuddles and fun. I love that he makes everyone at nursery smile and he gives the best cuddles EVER!
Our daughter absolutely adored him to pieces from birth, and the image in the circle in the article is probably the one for me that says it all – this was taken within minutes of their first ever meeting, when he was just one day old. The two children are absolutely the best of friends and they both adore each other. I love the one of the pair of them dressed up too. To be fair, this is a rare picture because Master BB is usually dressed up by Little Miss BB as a fairy or a princess, but he never seems to mind!
We love both our gorgeous children so very much and we are so fortunate to have them.