Search best buggy:

The Day My Little Boy Grows Up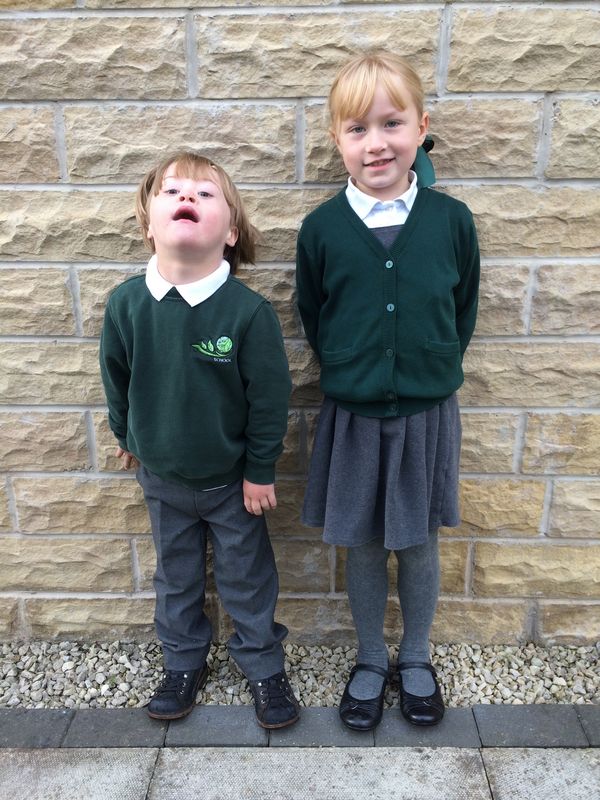 Today my little boy….my baby boy…..grows up…..
We have nurtured him; protected him; cared for him; fought 1001 battles on the way; but finally today, after an extra year at home, my baby boy starts big school.
It is a day that the ex-head mistress at the school told us would never happen…."the last child with Down's Syndrome was asked to leave at the end of nursery" was what we were told within minutes of arriving there on our first visit. But Master BB according to one of his teachers had made the most progress of any child with Down's Syndrome that she has seen; and we know that our son proved himself that he had a rightful place with his peers in nursery; and that he has changed attitudes.
We fought so hard for him to start in Reception aged 5. Thanks to the support from The Summer Born Campaign, we won him the extra year in nursery that he absolutely needed. A year that I knew he needed from when he was very tiny. A year that I knew would probably make the difference between success and failure in mainstream school.
Master BB is more than ready now to move into Reception with his peers and to thrive…..which is all I ever wanted for him. I wanted for him to be steadier on his feet. I wanted him to be starting to communicate but to have some understanding there. I wanted for him to be able to hold a pencil. I wanted him to be able to start to undress himself for PE like his friends. Amazingly we have made a great start on potty training and he is returning to school in pull up pants instead of nappies, and will unexpectedly be able to now sit on the toilet like his peers.
I am so proud of my little boy. He has come so far. Everything he does is a challenge, but he gets there. Nothing comes easily to him. But he is helpful and thoughtful. He gives the best hugs of anyone I know. He is also a cheeky monster, and he knows far more than he ever lets on!
I have appreciated and savoured every moment of the last 5 years and 7 weeks since he came into my life and changed it forever. I love him so much.
Today he spreads his wings that little bit further and joins his classmates, and his wonderful 1:1 support worker in Sunshine Class, for what I hope will be the first of many happy years in big school.
My little boy…..my baby boy…..today becomes a big boy.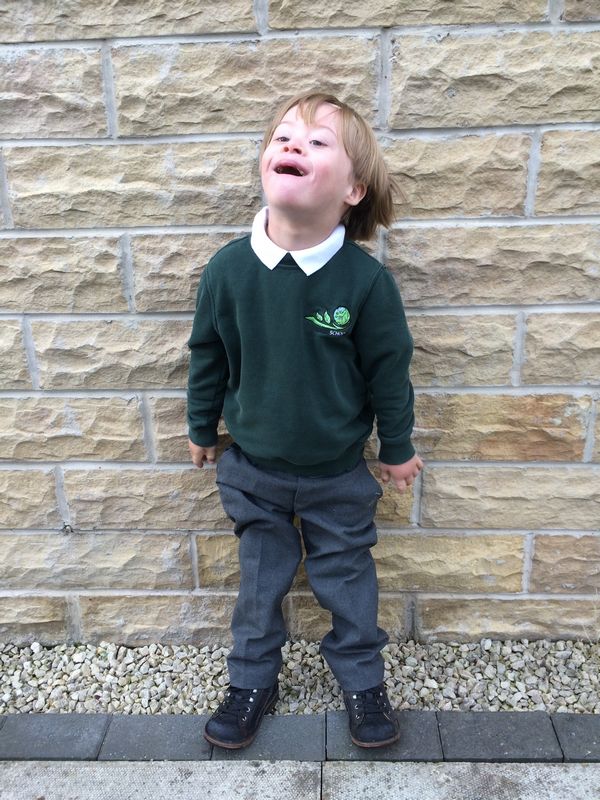 *EDIT* He ran straight up to his support worker, and gave her a massive hug! He went straight into his classroom, picked up a book and sat with the other children on the carpet.