Search best buggy: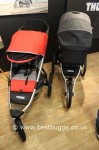 Thule strollers at the Harrogate Nursery Fair 2016
The Thule strollers caught our eye last year. Unfortunately, it was right at the end of the day when we ... Pictures
Read More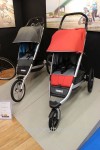 Thule – Pushchairs and Bike Trailers at the Harrogate Nursery ...
We first spotted the Thule pushchairs being walked around the Harrogate Nursery Fair. These sleek, clean looking pushchairs really catch ...
Read More