Search best buggy:

2014! A Year of Magical Memories
At the start of 2014, Mr BB said that he wanted us to create lots of happy memories as a family.
So, I seized the opportunity to book a odd nights away to have some days out, and to see some friends who we hadn't seen for ages. These included an amazing trip to Legoland, Windsor; Legoland and the Sealife Centre in Manchester; two trips into Central London; a stay in Scotland; and some time on the West and East coastlines. We also had time to explore some lovely places nearer home too. We moved house at the end of 2013, so 2014 has been a year to settle into our new home, unpack boxes, build a playhouse, and enjoy time at home.
I just love this photo of the children. Master BB spent a lot of his year being dressed up by Little Miss BB – often in something pink and frilly. He absolutely adores her, and she always makes sure he is always ok. They really are the best of friends.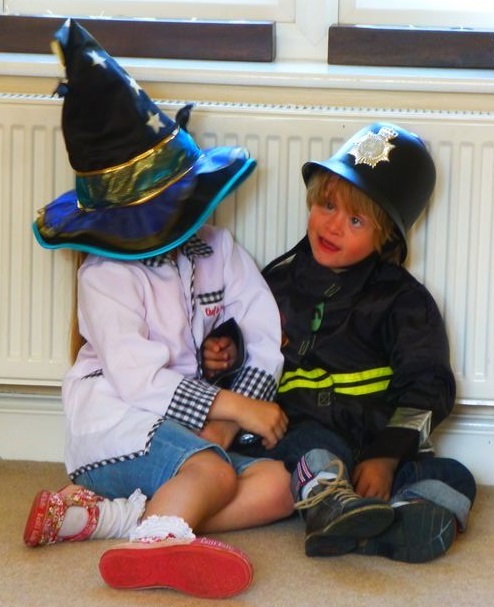 But 2014, was not all about having fun. We also worked extremely hard – too hard at times. However, we had a hard look at life; had a rethink, and have come out of it with a better structure! We also had battles to fight, and some difficult conversations to have. We have some things unfinished, which we hope will get resolved as the new year begins.
We had a family wedding, and a new nephew was born – one of several babies born to friends this year. It was good to have time with our extended families throughout the year. We also made new friends, and got to know some other friends better.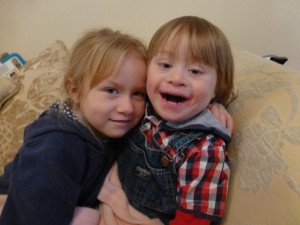 2014 was the year we succeeded in delaying entry to school for Master BB, under the Summer Born Guidance. He is thriving at nursery, and his play at home has changed enormously especially in the last few weeks. Master BB started swimming lessons this autumn and after a shaky start, he now LOVES swimming! He also 'sings' non stop – this year will be remembered for "Twinkle Twinkle", "Baa Baa Black Sheep", "The Wheels on the Bus" and several songs from his special needs group. His Makaton skills have vastly improved, we think thanks to a kick start from Aacorn which we used a lot over the summer to give him a 'voice'.  Master BB has bilateral hearing loss. In 2013 he was given a BAHA soft band which transmits sound directly through his skull, by passing his ears. We were told to reset his hearing / speech from the day he got the BAHA. Just over a year after he got the BAHA, we got Master BB's first clear words. These include "mum", "man", the numbers "1-7″, "shoes" and a few more. This is amazing for us to hear. However, his play skills are increasing rapidly, and toys are suddenly becoming more interesting. He has learnt to pedal his low geared trike, which was lovely to see. Master BB was a model this year, and featured in a couple of magazines, thanks to Pipsy Koala and 'Lose the Label'.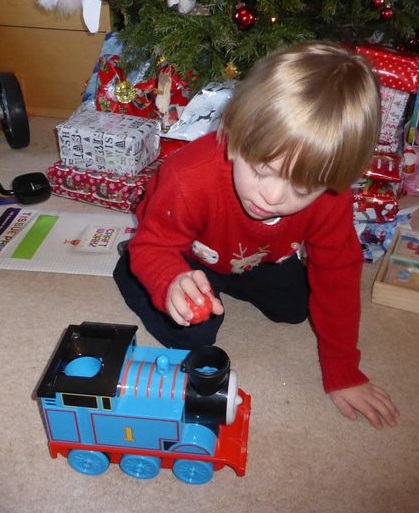 For Little Miss BB, the year was very much sponsored by 'Frozen'! Whether it was singing it, or dressing up, or talking non stop about how she wants to be a Princess one day. She has changed enormously this year. Her powers of speech are amazing. She questions everything and has an answer for everything. Her levels of manipulation and reasoning are scary at times! She is reading brilliantly. She loves making things and I love the cards she constantly makes me. I keep every one of them. She became a Rainbow and did her Rainbow promise. She has gained lots of swimming badges this year. She got her Freestyle Libre which is making managing her Type 1 Diabetes, so much better. Unfortunately Little Miss BB was diagnosed with Coeliac Disease this year. However she has been amazing with both conditions. She doesn't like them, but she is a star at being brave and stoical, and getting on with what needs to be done. Little Miss BB is apparently doing well at school, and so far hasn't lost any "Golden Time" which is the holy grail of good behaviour at school. She is beautiful – so beautiful. I marvel every day that we created her, and scrummy Master BB.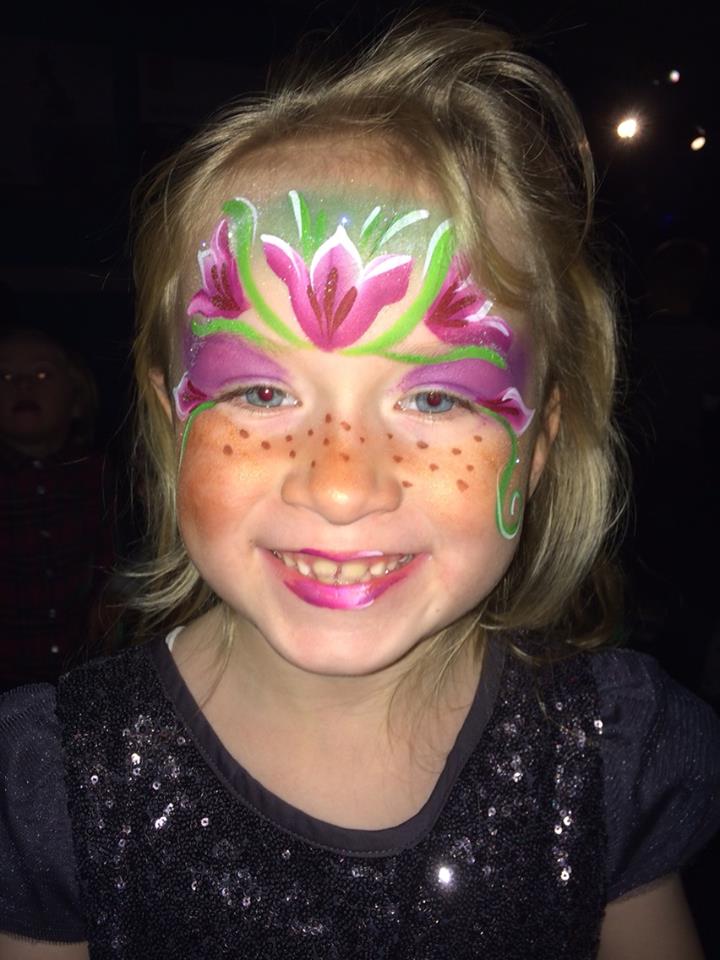 Christmas has been perfect. We have had time together as a family. The children, and Mr BB all got bikes. Little Miss BB's Christmas was very much about 'Frozen' and she loves her Anna dress and Elsa hairband! Master BB has been playing with some Imaginext and Thomas toys a lot. They both love books too. I love the photo below of the children on Christmas Day morning. This photo is a tradition, and no one is allowed downstairs until it is taken.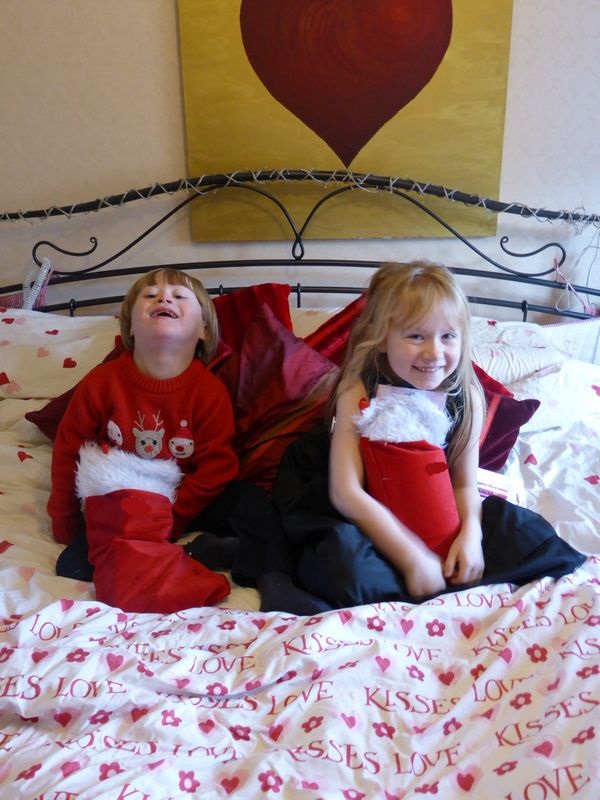 The snow on Boxing Day was a beautiful sight. It reminded me of being in Lapland and the happy memories that we created on that magical trip only a few weeks ago. We found out about Lapland early in 2014, and it was the secret we hugged tight all year until we finally told the children. We are very grateful to When You Wish Upon a Star for creating an amazing memory for us.
All round, 2014 has been a very good year for us. We certainly did what Mr BB wanted us to do, and we created some magical, very happy, memories for us all to remember and treasure forever.
I hope that we will create more magical memories for our family, in 2015.
Have a Very Happy 2015 Everyone!