Search best buggy:

An Extra Year to Treasure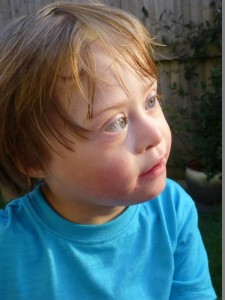 Today was a special day! We had an important decision, which we have waited over a year and a half for.
We had the final meeting this morning, to decide when Master BB starts in school. He is a summer born baby and our journey before today is documented here.
We knew going into the meeting that the decision was ours to make, however we were not sure if we would have to argue any more, or answer any more questions. Thankfully the meeting was straight forward and Master BB has been allowed to remain in nursery for another school year. He will then move into Reception just after his 5th birthday, and will then remain with his new year group throughout the rest of his school career.
We are absolutely delighted. It has been a long path, and a long wait to get here. However, it is worth it.
You only have to look at the photo below of Master BB next to his sister. Little Miss BB is currently in Reception, and Master BB should have been starting school in just over 3 months time. Simply looking at them, there is no comparison. There is nearly 2 years between them, but yet just one school year. We absolutely could not comprehend my tiny 3 year old being thrust into a Reception class so soon. Thankfully we do not have to. Master BB gets another year in nursery, and time to play at home with us.