Search best buggy:

The New iCandy Peach and Peach Blossom 2018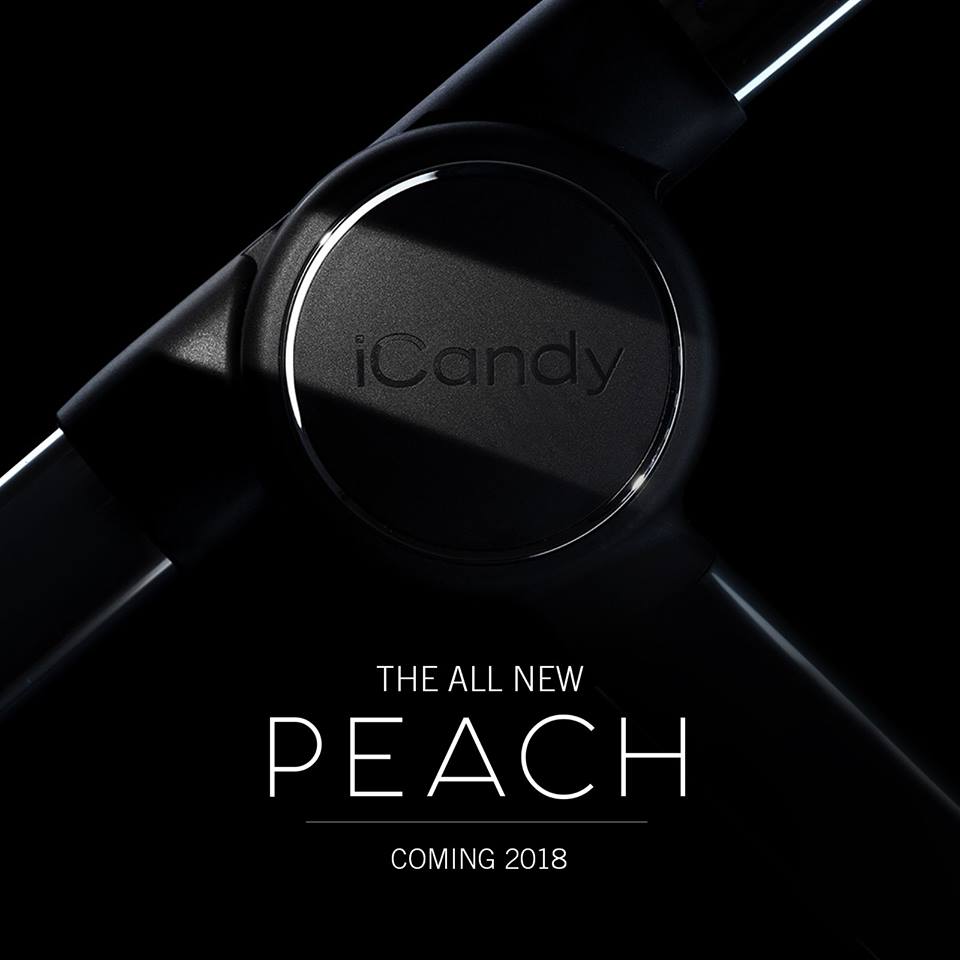 iCandy World have revealed details of their new 5th Generation of the iCandy Peach and Peach Blossom. There are over 60 different changes that have been made to improve this already amazing pushchair.
There are four core new bright colour shades with darker contrasting colours inside for this new 2018 Peach. These are called Dove Grey(Grey), Beluga (Black), Indigo (Dark Blue) and Damson (Plum). There are three chassis options: chrome with latte leatherette, Phantom (dark grey) with black leatherette and Satin with black leatherette.
The Peach 2018 seat is a new larger sports seat which is suitable for children up to 25kgs which affords plenty of room for growth. The seat can now be adjusted into 4 positions using just one hand at the back of the seat!! This is awesome! There are two pockets on the rear of the seat to stow small items like phones and keys. The Peach 2018 will benefit from a swing away bumper bar like the new Orange one. The seat hood will have a peekaboo window inbuilt which also has the option to lift up the plastic to reveal a mesh ventilation panel for hot days.
There will be no requirement to buy a separate carrycot. The Peach frame can be used to add and remove fabrics for the seat or the carrycot using an new 'zip in, zip out' design. The carrycot is larger. The basket is larger and can hold a total of 10kgs. An ingenious satchel style carrying bag with faux leather details has been added into the basket which slots in and out, which makes it fantastic for emptying shopping out into your car, or for use as a satchel to carry changing stuff around in. An autolock has been added to the pushchair which means it will fold automatically as it is being folded.
The new Peach Blossom 2018 will have cinema style seating like the Orange, so that you can see both children clearly whilst strolling along, or the children can both seat out clearly. The new larger carrycots can be use on the Peach in Blossom mode which is brilliant news as the smaller Blossom carrycots have always been an issue. The brake has also been relocated to be at one side to faciliate easy access in double.
Finally there is a new Duo-Pod footmuff which is a seat liner and footmuff all in one. There is a fleece side for winter and a smoother side for summer.