Search best buggy:

Bugaboo Donkey2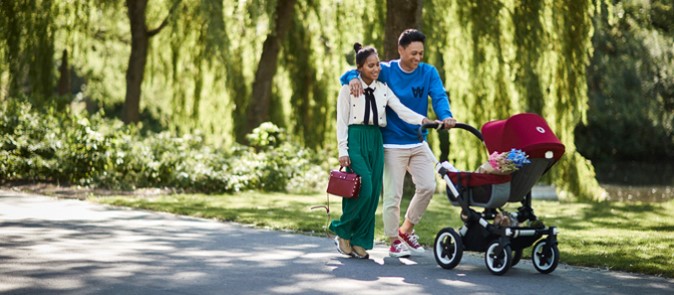 The Bugaboo Donkey2 is on the way! We have known for a while that orders of the Donkey had been stopped, but we now know that the Donkey2  will be available to buy from November 2017.
The new improved Bugaboo Donkey2 will have foam filled tyres instead of air tyres to prevent punctures. The centre joint – where the pushchair extends – has a new material to give the Donkey2 a more solid and stable feel.  The suspension has been improved to offer superb handling. The side luggage basket will have a new zippered cover which is fantastic for protecting shopping and valuables. Pockets have been inserted inside the basket to keep keys, phone etc. more organised and safer too. There is a new flip flip friendly brake and a redesigned carrycot apron to ensure a better fit.
The new Bugaboo Donkey2 will be available to purchase in the latest Bugaboo 2018 colours including Blue Melange, Grey Melange, Red Melange, Ruby Red, Sky Blue, Soft Pink, Sunrise Yellow, Black and Olive Green and the Waves and Botanic prints. The storage basket can have a different coloured cover to the rest of the fabrics, if you want to get really funky! There is a choice of black and aluminium chassis. The new 2018 fabrics will still be compatible with older Donkey strollers.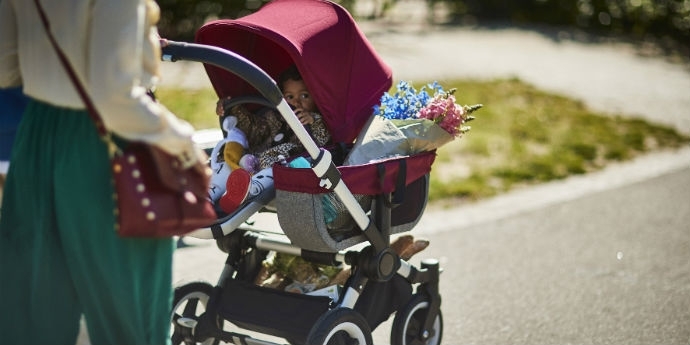 Otherwise the new Bugaboo Donkey 2 will remain the pushchair we know and love. The weight and size are unchanged, and this double pushchair suitable for twins, siblings or just one child, will still fit through a standard doorway.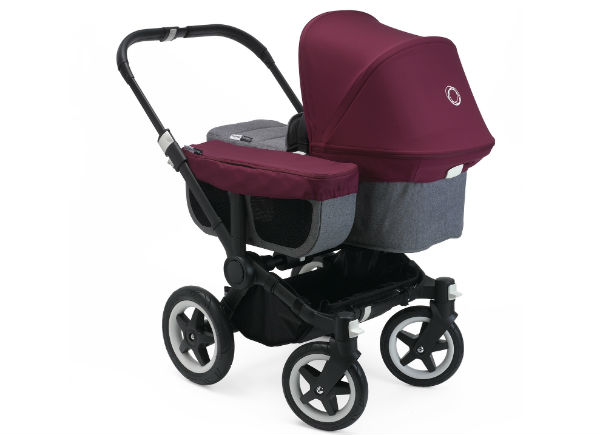 Prices are complex although overall the new Donkey2 will be cheaper than the current Donkey!
The Mono Donkey 2 package as a whole comes with the chassis, seat frame and fabric, carrycot fabric, sun canopy, carrycot apron, side basket fabric and side basket cover however what fabrics you choose, and the frame colour all affect the price.
There is a choice of aluminium or black chassis; and three types of fabric – basic colour, melange and special editions. An
aluminium Mono Donkey2with basic colour fabrics will cost £1039. The same options in Duo will cost £1315; or in Twin will cost £1430. A black chassis costs £105-110 more.
There is a choice of 3 base fabrics – black, grey melange or blue melange. This base fabric is used for the seat fabric, carrycot base fabric, carrycot apron and the side basket base fabric. The base price also varies.
The sun canopy prices start at £29.95 for the basic colour sun hood and prices rise for melange and special edition fabrics.