Search best buggy:

World Down's Syndrome Day

The 21st March of each year is celebrated as World Down's Syndrome Day.
The date was chosen to represent the 3rd copy of chromosome 21c which results in a person having Down's Syndrome – also known as Trisomy 21.
The aim of World Down's Syndrome Day is to raise awareness of what Down's Syndrome is.
Down's Syndrome is the most common and recognised form of learning disability. It is present in all races, genders and countries.
Our son, Toby, was born with Down's Syndrome. We never wanted him to have Down's Syndrome….. but he has…
Toby, is now 2 and a half years old. He is the sunshine in our lives, gives the best cuddles in the world, and is loved to pieces.
We have been very fortunate to have had amazing support from all our friends and family. For us, having a child with Down's Syndrome has been nothing but a positive experience. We have had amazing professionals, fantastic support groups, and best of all, nothing but positive attitudes towards us and Toby from everyone we have met, both in our personal lives, and professionally here on Best Buggy.
As a new parent, we had very little idea of what Down's Syndrome was. We were very scared and very frightened; whilst all our hopes and dreams for our newborn baby were shattered with the results of one blood test. However, since then we have met some inspiring individuals who have Down's Syndrome who have absolutely shown us that Toby WILL have a very positive future.
We know that sadly, many people with Down's Syndrome will meet predjudice, stigmas, untruths whilst having to contend with both intellectual and physical disability and associated medical issues.
We want to take this opportunity on World Down's Syndrome Day to help show the world that children and people with Down's Syndrome can have rewarding, fun, exciting, opportunity packed, love filled lives; just like everyone of us can.
We would like to share with you some inspiring videos, photos and links to help celebrate the lives of all those with Down's Syndrome:
CBBC recently broadcast a 30 minute documentary called "Breaking Free" which followed the lives of three 12 year old's with Down's Syndrome as they followed their dreams and ambitions. The documentary was narrated by Reuben, one of these children.
This is being broadcast again at 9.30am on CBBC today in honour of World Down's Syndrome Day. However, if you have missed it, you can watch it here:
Our friends at Shabang! have produced a video called "Like a Rainbow" to show children and young people with Down's Syndrome enjoying their favourite activities and hobbies just like any other child or young person would.

We love this incredibly gorgeous video "For my Brother on Down Syndrome Day" by Ace .

This video "Just Like You – Down Syndrome" explores the friendships of three children with Downs Syndrome.

We love these delightful videos by Agnieszka with her little sister Magdalena
My little sister (who happens to have Down's Syndrome) 2010 Part 1:

My little sister (who happens to have Down's Syndrome) 2011 Part 2:

Some useful websites for information and to raise awareness are:
World Down Syndrome Day
International Down Syndrome Coalition
Down Syndrome Association
Down Syndrome Education International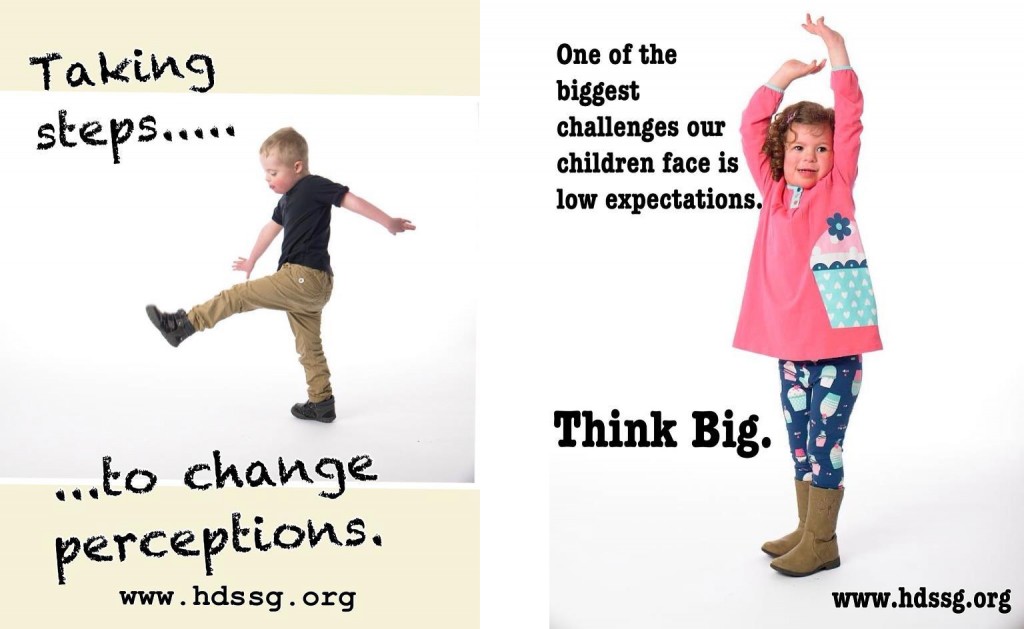 Take a look at these Blogs / Pages:
Enjoying the Small Things
The Future of Downs
Down's Syndrome – Raising Awareness and Shifting Attitudes
Noah's Dad
The Future's Rosie
Downs Side Up
Down Wit Dat
Agnieszka Productions
A Different View
Water Baby Henry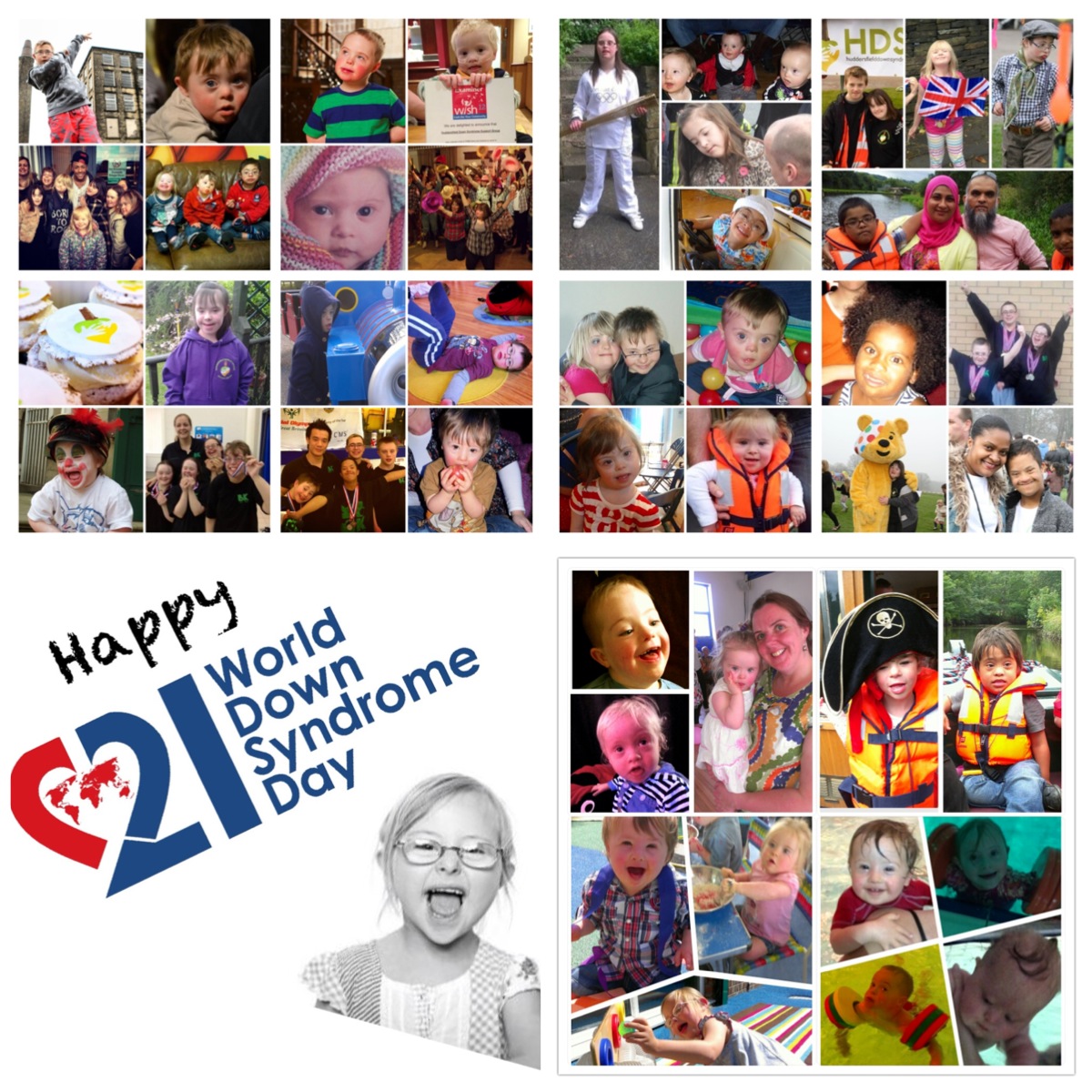 With many thanks to our friends at the Huddersfield Down's Syndrome Support Group and Shabang! for sharing their information and photos.
We would like to also thank everyone else who is helping us to raise awareness of Down's Syndrome today.
Thanks to everyone else who has been there for us - the list is too long, but you know who you are!

Thank you especially to our two gorgeous children who are the centre of our universe.